Rian Johnson's "The Brothers Bloom" Pushed Back To Limited Release In December 2008, Wide In January 2009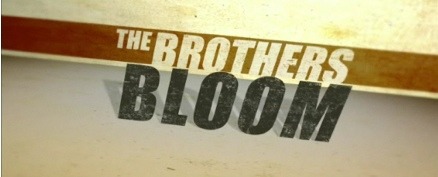 After Rian Johnson's audacious debut, Brick (a film that fans of Miller's Crossing should give a try, as it contains significant similarities in style and substance), I started to get psyched for his follow-up, The Brothers Bloom. Bloom features a plot about millionaire grifters and stars Rachel Weisz, Adrien Brody, and Mark Ruffalo.
On the /Filmcast, we had already booked the weekend to review the film in October, but unfortunately we're now hearing from Boxofficemojo, with confirmation from Johnson's message board, that the film's original theatrical release on October 24th will become a limited release on December 19th, followed by a wide release on January 16th 2009. According to Johnson:
There were a few reasons for the move: October and November are crowded as hell, it's a tough tough market, especially for a smart unique film like ours, and we'd have a week or two at the most to sink or swim. Whereas concentrating on a couple markets for awards consideration in December, then pushing the wide in the more open January slot just seemed like a better use of resources. Mostly though, what convinced me it was a good idea was that it gives us more time to get more awareness of the movie out there.
Johnson also discussed the key role that film festivals would play in promoting the film:
There are alot of films competing for attention, the more time I have to travel around to film festivals, do interviews, show and talk about the film, the better. And that's the one consolation I can give: I'm going to be doing the rounds at a TON of regional US festivals, I'm hoping to hit nearly every big one that happens between now and the release. So if you live near a big city with a festival, chances are you'll get a shot at seeing it before January.
The film will be screened at the Toronto Film Festival, which means many people including our fearless leader Peter Sciretta will get a chance to check it out. I'm still looking forward to this film, and if a later release date means more promotion and hence, a higher possibility of success for Johnson, I'm all for it. Still, it pains me to wait even longer. Go here to check out the trailer for The Brothers Bloom
via Cinematical