Updated: Steven Spielberg Still Directing Tintin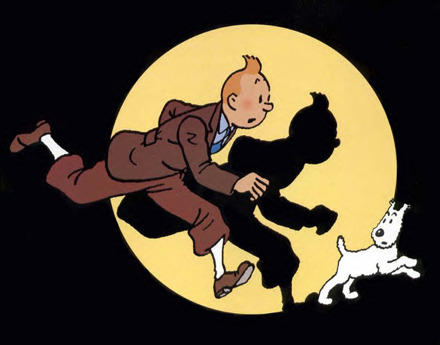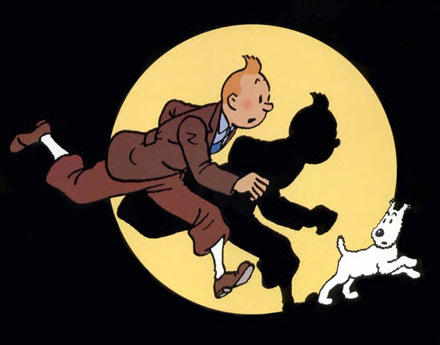 Update: Despite the reports from the film industry trade papers, Steven Spielberg is still scheduled to helm the first Tintin movie. Both Peter Jackson and Steven Spielberg's camps insist that the rumor is inaccurate. The rumor started when a spokesman for Herge Studios' claimed that Peter Jackson would be directing the first Tintin movie instead of Steven Spielberg. The Hollywood Reporter published a story earlier today, which was quickly removed from their website. Our original story appears after the jump.
What We Know So Far:
TinTin was originally scheduled to go into production in September
The film series will be based on the adventures of popular Belgian comic-strip hero Tintin and his faithful dog Snowy.
Spielberg had hinted that he might team up with Jackson to co-direct the third film.
The first film will be based on two of the original books entitled The Secret of the Unicorn and Red Rackham's Treasure.
Screenplay written by Steven Moffat, writer of Doctor Who, Jekyll and Coupling. Moffat was forced to back out of writing the second film due to commitments on Doctor Who.
The film will be animated with performance capture technology similar to that Robert Zemeckis used on Beowulf. WETA Digital has produced a 20-minute 3D test reel using the technology
Cast: Thomas Sangster will play Tintin, Andy Serkis is Captain Haddock
Tintin was originally set to be released in 2009, but I doubt we'll see it before 2010
Spielberg has wanted to adapt Tintin for over 25 years
Just days after it was announced that Peter Jackson would be part of the writing team for the upcoming Hobbit films, The Hollywood Reporter has gotten word that King Kong filmmaker has replaced Steven Spielberg as the director on the first installment of the Tintin series. Spielberg was originally set to helm the first of the announced three films, before tackling Lincoln. It is now unclear if Spielberg would direct the second film instead. Also, what could this would mean for Spielberg's Lincoln biopic (Could it have been moved up?). I'm just wondering how Jackson is going to helm a big project like this while simultaneously penning the script for The Hobbit.