Chuck Palahniuk's Rant Optioned?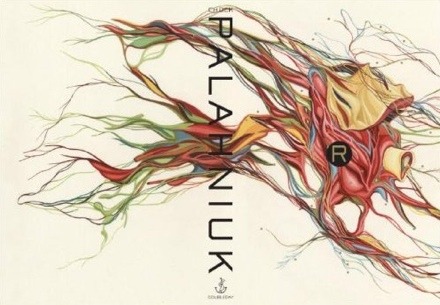 Chuck Palahniuk's official website has word that the Fight Club/Choke author's last book Rant, might have been optioned for a big screen movie adaptation. We're not sure what studio made the purchase, and we really don't have any more information. I've been calling sources for the last few days and have come up short.
But before you get too excited, I must remind you that all of Chuck's books have been optioned, but so far only two movies have been greenlit. Studios love to develop Palahniuk projects, but no one is willing to front the money, especially in this post-9/11 world. I'm still hoping Survivor will someday be given the go ahead, but I'm not holding my breath.
Rant is probably my least favorite Palahniuk novel thus far (I have yet to find time to read his latest). The book is structured like a oral history of Buster "Rant" Casey. Essentially, the stories are told by an assortment of friends, enemies, admirers, detractors, and relations. Part of the appeal of the book is the differing versions of stories from the different characters. I'm not sure this would translate well to the big screen. I've included the official synopsis from the book below:

"Buster Casey was every small kid born in a small town, searching for real thrills in a world of video games and action/adventure movies. The high school rebel who always wins (and a childhood murderer?), Rant Casey escapes from his hometown of Middleton for the big city and becomes the leader of an urban demolition derby called Party Crashing, where on designated nights the participants recognize each other by dressing their cars with tin-can tails, "Just Married" toothpaste graffiti, and other refuse, then look for designated markings in order to stalk and crash into each other. It's in this violent, late-night hunting game that Casey meets three friends. And after his spectacular death, these friends gather the testimonies needed to build an oral history of his short life. Their collected anecdotes explore the charges that his saliva infected hundreds and caused a silent, urban plague of rabies..."