Geek Deal: The O.C. - Complete Series On DVD For $73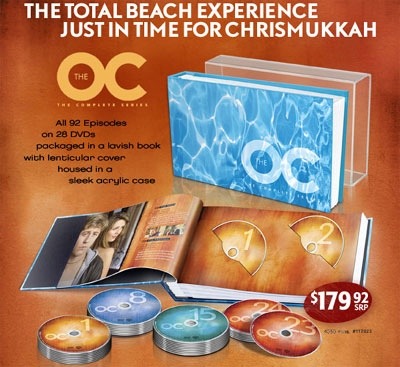 We may receive a commission on purchases made from links.
Amazon is offering The O.C. – The Complete Series for 59% off as the Deal of the Day. The four season box set which normally retails for $179.98, can be purchased for only $72.99, a savings of $106.99. Okay, I'll admit – The O.C. isn't exactly geek material. And yes, the last two seasons were extremely bad. But there were a couple geek moments. For instance, the moment (embedded below) from Episode 14 where Seth (Adam Brody) reenacts the Spider-Man upside-down kiss with Summer (Rachel Bilson). And how can anyone forget George Lucas' painful to watch cameo, where he played himself (the only video I could find online is in Spanish).