Human Giant Invades The /Filmcast, Tonight At 10 PM EST / 7 PM PST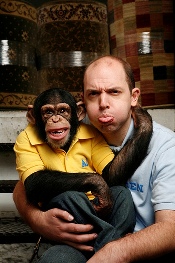 Tune in tonight to Slashfilm's Live page at 10 PM EST / 7 PM PST to hear us broadcast the /Filmcast live with Paul Scheer from MTV's Human Giant! (Check out Paul's IMDB page and Wikipedia page for a list of his other accolades.) Paul will be joining us to help us review Paul W. S. Anderson's latest cinematic achievement, Death Race.
As always, direct any e-mails to slashfilmcast@gmail.com and voicemails to 781-583-1993.