First Look: The Cast Of Kick-Ass
Since most of the major cast announcements have now been made, I thought we'd take a look at the cast of Matthew Vaughn's big screen adaptation of Mark Millar's Kick-Ass comic book.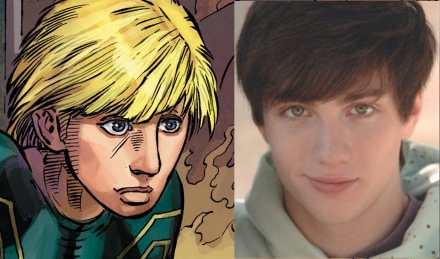 18-year-old British actor Aaron Johnson has been cast as the title character, Dave Lizewski, a 15-year-old boy named Dave Lizewski who attempts to become a real-life superhero. The catch is that he has no powers or any of the stereotypical reasons for choosing to fight crime. Johnson most recently starred in Angus, Thongs and Perfect Snogging, but also had small roles in The Illusionist and Shanghai Knight. He sure looks like perfect casting.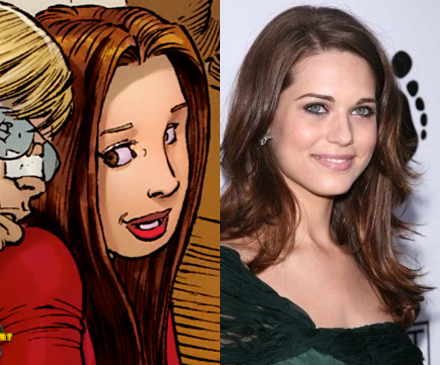 21-year-old Lyndsy Fonseca will play high school hottie and Dave's crush Katie Deauxma, who thinks he is gay. You might remember Fonseca as Dyan on Desperate Housewives or as Daughter on How I Met Your Mother.
Nicolas Cage has been cast as a former cop named Big Daddy who is also trying to bring down a druglord and has trained his daughter to be "a lethal weapon" .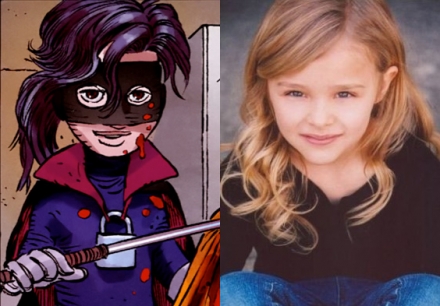 Chloe Moretz is Hit Girl, the ferocious, potty-mouthed 11-year-old daughter of Big Daddy (Cage). She is described as a "four foot killing machine" with "a ninja sword". Moretz looks like a good fit, but if this movie was in production five years ago, I would have cast Ellen Page in the role. How perfect would that have been?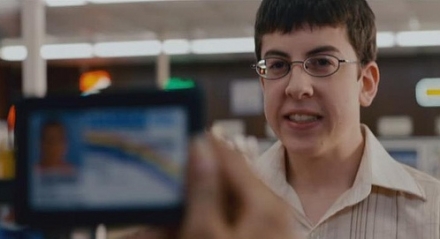 Christopher Mintz-Plasse (McLovin from Superbad) is in talks to play the Red Mist, an angry teenage son of a mobster who is out to uncover Kick-Ass' true identity.

Recap:

Based on the creator-owned comic from Marvel's Icon imprint.
The Story: You can read the full leaked plot synopsis in our previous story. Warning: possible spoilers for those reading the comic book series.
Independently Produced: Hollywood studios passed on the project due to the mixture of bloody violence and the involvement of a underage teen, but Vaughn believed in the project so much that he raised $30 million from private investors to produce the project independently.
Production is scheduled to begin this fall in Toronto and London.