Fan Art: Kristen Bell As Harley Quinn And Anne Hathaway As Batgirl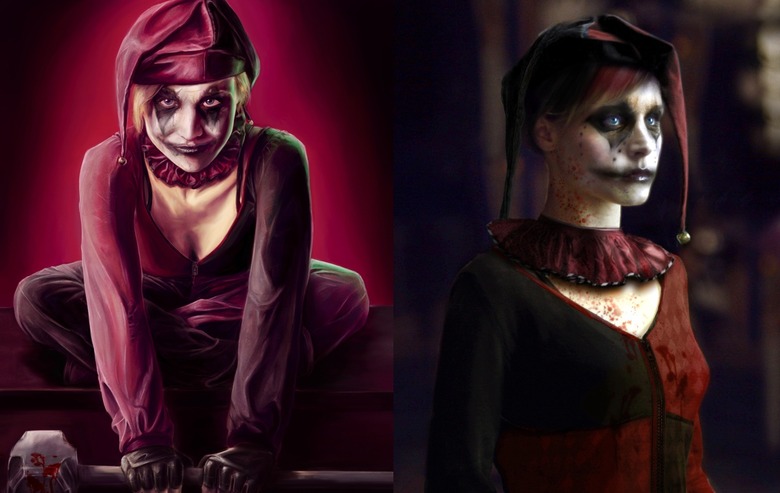 I always love when fan art evolves from honoring a film to asking "What if?" Australian artist Josh McMahon has created some fun concept art for the possible future of Chistopher Nolan's Batman series. The art above shows what Kristen Bell might look like as Harley Quinn. Apparently, Bell was the fan favorite for the role, so McMahon decided tp manipulate photos of the Veronica Mars star to show what she might look like in the role of Joker's second hand.
"This was going to be an April Fool's gag but I chickened out at the last minute. I had an elaborate plan which involved getting several comic and film websites to help out with the hoax and post this claiming to be a leaked still from The Dark Knight with info from a WB 'insider' detailing that the Harley Quinn cameo was the big twist in the films end and that Kristen Bell was only on set for one day as she only had 2 scenes to shoot. The beauty part would have been that as Australia gets April Fools Day first, it would have been posted March 31 US time, so suspicion would have been minimal. Alas, the fear of a world wide backlash stopped me from going through with it."
If Batgirl existed in the Nolanverse, she might look something like this. Now don't concern yourself with the head, that wasn't done too well in my opinion. Look at the costume itself.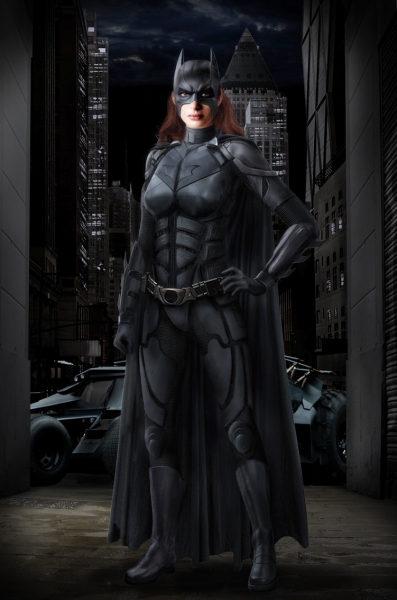 "Basically, the only reference I used, indeed the only reference I had for a long time was the profile shot of the new outfit release a few months back. It was all pretty much guess work and when those leaked pics got out on the net a while ago, I was finally able to tweak the design even further. This is the most complex thing I've ever created, something like 300+ layers were used, lots of custom pieces, countless hours in my spare time. The result is 1000 times better than the original Batgirl I did before, infact it pains me to look at that one. Anne Hathaway is the model."
Lets hope this never happens. See more of Josh's creations, including Catwoman and Wonder Woman, on his DeviantArt Profile.