Vin Diesel To Direct Fast And The Furious Prequel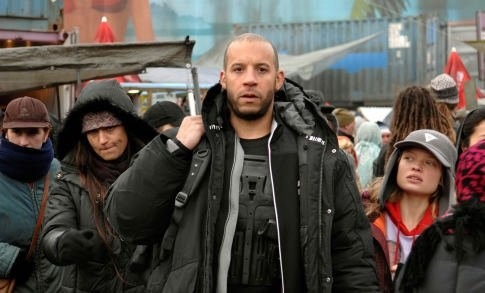 Vin Diesel revealed to ComingSoon that he is directing a 20-minute prequel to the fourth Fast and the Furious movie. Diesel will also star in the prequel alongside Michelle Rodriguez and Sung Kang. No word on how this will connect, if at all, with the earlier films or where it will be released. Maybe it will be included on a DVD re-release of "the original trilogy". Chances are it can't be worse than 2 Fast 2 Furious.


This isn't Diesel's first time in the director's chair. He helmed and starred in a short film titled Strays, that was shown during the 1997 Sundance Film Festival. Steven Spielberg saw the short and decided to cast the actor in Saving Private Ryan, jump-starting his career. He tried his hand at directing one more time in a low-budget 1999 short film titled Multi-Facial. Diesel has since tried his hand at producing, at at one point was announced to helm and star in Hannibal the Conqueror, about the Carthaginian general who led an elephant-riding battalion across the Alps to attack Rome in the 3rd Century B.C.

Justin Lin's Fast and Furious hits theaters on June 5th 2009.