Relativity To Make Voltron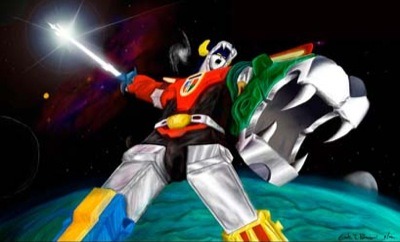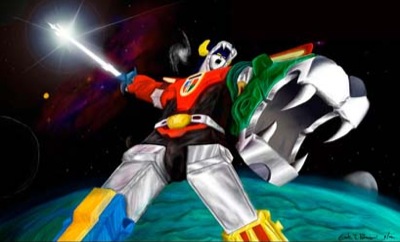 20th Century Fox has put the big screen adaptation of Voltron in turnaround, and the project is now being set-up at Relativity Media with, according to Variety, a "more moderate budget, utilizing the type of cost-effective technology employed in films including 300." Mark Gordon and Jordan Wynn will produce the project, which is expected to announce a director within the next week. Relativity will finance and produce the film, before shopping it around to perspective distributors. Past Relativity films have been distributed by Lionsgate, but I would expect a bigger studio to bite. The "more moderate budget" comment does worry me a bit, because a film like this can not be done right if you skimp on the effects and action sequences.


The live-action project was in development since 2004. Interest skyrocketed after the box office success of Michael Bay's Transformers. He-Man scribe Justin Marks penned the screenplay which is being described as "a post-apocalyptic tale set in New York City and Mexico" which follows "five ragtag survivors of an alien attack band together and end up piloting the five lion-shaped robots that combine and form the massive sword-wielding Voltron that helps battle Earth's invaders." Marks is also working on the Green Arrow prison break film SuperMax and a new Street Fighter spin-off. LatinoReview called the script "a fucking masterpiece" and CinemaBlend called it "a well put together, well intentioned, incredibly faithful Voltron script using modern sensibilities."

I still haven't read the screenplay (boy, if only I had more time, all the things I could accomplish) but I'm excited at the possibility of another big robot action film. This is a genre that really hasn't been explored, and probably wasn't even possible to do in live-action thanks to the advances in computer generated effects, until the last five years. With Trasnformers 2 in production, Voltron moving forward, and Robotech set up at Tobey Maguire's company, it looks like we'll have a lot of big robot action to look forward to over the next few years.