Robert Downey Jr. Disses The Dark Knight, Tells DC Comics To FO!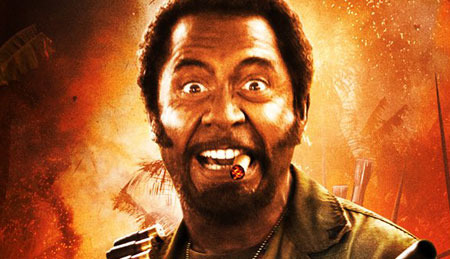 Iron Man just bitch slapped The Dark Knight for having a BA in philosophy. To be more precise, a non-blackface Robert Downey Jr. candidly discussed his rabid thoughts about the biggest fanboy movie of all time to MovieHole. Nice.
"The Dark Knight. "My whole thing is that that I saw The Dark Knight. I feel like I'm dumb because I feel like I don't get how many things that are so smart. It's like a Ferrari engine of storytelling and script writing and I'm like, 'That's not my idea of what I want to see in a movie.' I loved The Prestige but didn't understand The Dark Knight. Didn't get it, still can't tell you what happened in the movie, what happened to the character and in the end they need him to be a bad guy. I'm like, 'I get it. This is so high brow and so f***ing smart, I clearly need a college education to understand this movie.' You know what? F*** DC comics. That's all I have to say and that's where I'm really coming from."
It's on the table like a fanboy buffet. What else needs to be said? RDJ gave a hat tip to Tropic Thunder and Iron Man 2 screenwriter Justin Theroux, expressing relaxed confidence in the Marvel sequel. Moreover, Theroux made an apples-and-oranges comparison to TDK and Iron Man 2 yesterday to Vulture. His take: TDK is Days of Thunder and Iron Man 2 is Talladega Nights. Yep, it's war.
Discuss: Are Robert Downey Jr.'s criticisms worthy? In your opinion, how much better was TDK than Iron Man? Did anyone like Iron Man more?Update: Hmm, there's some TDK backlash in the comments. Is RDJ a cigar-chomping harbinger?