Peter Segal's Wardogs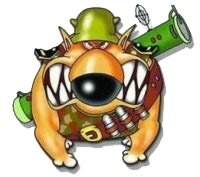 Peter Segal, director of Tommy Boy, 50 First Dates, The Longest Yard and Get Smart, has signed on to helm a action comedy pitch titled Wardogs for MGM. The project was the subject of a bidding war, and MGM ended up spending $1 million for the rights.
Not much is known about the plot of the Ken Kaufman (Curious George, Space Cowboys, Muppets from Space) and David Agosto penned action comedy, except that the ensemble cast will be event-level, like Ocean's Eleven. $1 million is a fairly big sale for a couple of non name-level screenwriters (ie Shyamalan, Eszterhas, Black, etc), and Segal is a good score. What we do know is that a "war dog" is a dog trained for war. What that has to do with this film, if anything, I have no idea.
source: THR
photo source: WAA