Cool Stuff: Eric Tan's Up Poster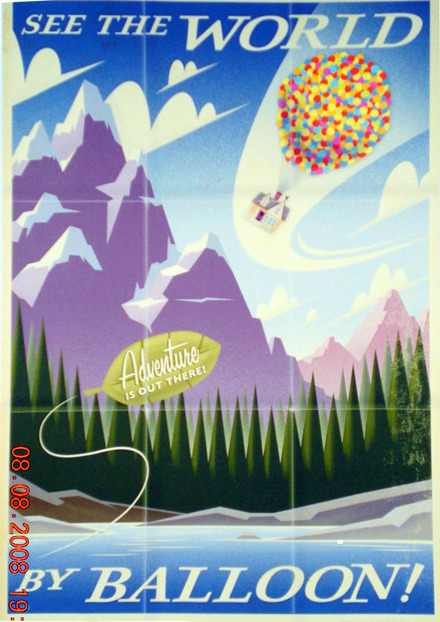 We somehow missed this at Comic Con, but Eric Tan has created another wonderful retro-styled poster, this time for Pixar's upcoming film Up. I'm a huge fan of Tan's art, and in the past we've spotlighted his work for past Pixar productions, Indiana Jones, and X-Men. Like Tan's work form WALL-E, the new art seems to be partly inspired by the old ride attraction posters at Disneyland, as well as retro styled travel posters. Also of note, the creases are actually part of the art.
Cool Stuff is a daily feature of slashfilm.com. Know of any geekarific creations or cool products which should be featured on Cool Stuff? E-Mail us at orfilms@gmail.com.

source: UpcomingPixar