Isaac Hayes Dead At 65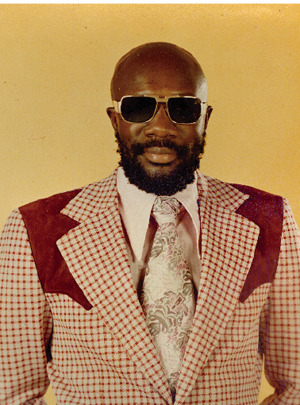 Isaac Hayes, the unmistakable musician and actor who won an Oscar in 1971 for his "Theme From Shaft" and starred as Chef on South Park, has died at age 65. He was found unresponsive by a family member, having apparently collapsed during a workout. He was inducted into the Rock and Roll Hame of Fame in 2002.
Hayes will appear in the November film, Soul Men, which stars Samuel L. Jackson and Bernie Mac, who died yesterday from a battle with pneumonia. Hayes was a forefather to the rap movement, and played a good hand in disco and funk. WIth his penchant for sunglasses and an earlier preference for gold jewelry and dashiki-like robes, Hayes cut a formidable figure in pop culture—check out the documentary Wattstax—but his deep voice introduced him to a new generation.
Before many suburban kids knew what "blaxploitation" meant pre-Tarantino, Hayes's choice utterance of "You're damn right" on the Shaft theme gave 'em a bright idea. Later on, his sultry words served as the voice of reason, sexual maturity, black cool and knowledge to quiet down Cartman's whiny anarchy on South Park. Hayes would later leave the show due to a public falling out with the show's creators over Scientology. The man personified a slice of American history and entertained many. R.I.P.
Discuss: How will you remember Isaac Hayes? Feel free to post links to clips (Escape From New York et al) in the comments.