Movie Review: Lost Boys 2: The Tribe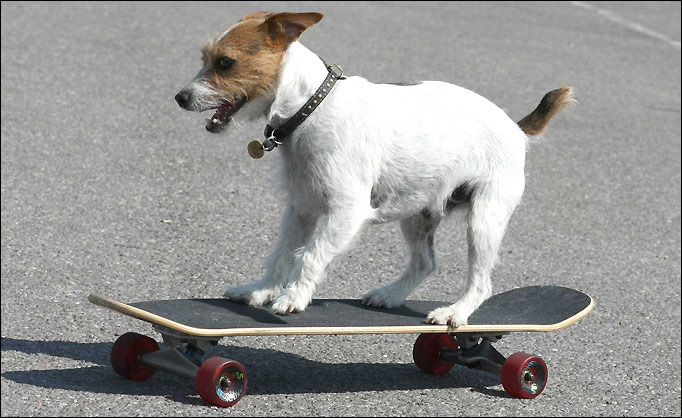 If Warner Bros asked us for a pull quote for the DVD to Lost Boys: The Tribe, it would say, "Corey Feldman can't be felled, man. -/Film." The most prominent Corey, in this sequel and IRL, manages to endearingly synopsize and upstage this laughable production in a single scene. Feldman cracks open a raw egg into a glass, a la Rocky Balboa, filled with garlic and holy water and swallows it. Then he wipes his mouth and the camera lingers on his face, this still youthful lake of resilience, resourcefulness and 1980s radicalness. Feldman's character, Edgar Frog, labels his novelty cocktail "Frog Juice," but in my sore eyes, Feldman just took one for the team. This sequel is an all-out war for Corey's soul, and the souls of all Eighties Babies.
Not only is Feldman stuffed far in the background on the DVD's terrible box art—he's trapped under the bodies of OC star Autumn Reeser, Kiefer Sutherland's half-brother and Stifler's lil' bro—but if you move the box ever so slightly, he's wiped out by a f***ing hologram! The film itself is a similar travesty. Feldman is barely in it. Replace the plebe-luring hologram with the most atrocious half-vampire-on-skateboard climax imaginable. This "highly complex" action centerpiece plays as if one of the Lost Boys from Steven Spielberg's Hook gave a slo-mo pill to Gleaming the Cube's Christian Slater and together they made a subpar contribution for YouTube. On the special features, the producers (going to hell, for sure)  boast that the film gets at the core of "real extreme sports" in 2008. One of them excitedly says, "these vampires ride bikes, they skate, they skateboard!" But none of the countless vampbrahs here rollerskate. The producer is a f***ing liar. And then there's director P.J. Pesce. This visionary/hack chomps on a cigar with an elated, nutty look on his face. Watch your back, Patton.
And how about the hilarious scene in which a Dianne Wiest-knockoff holds up a DVD of The Goonies and makes a "hip fuss" about it to the kids for a few minutes? Okay. So, rather than allot more time to a stoked Corey Feldman stabbing bloodsuckers (ones that resemble rejects from Sega Genesis's Altered Beast, but whatevs), I'm watching a Jason Patric-knockoff (a first?) named Tad Hilgenbrinck eyeball an old Feldman flick as I stopwatch his face for a nervous twitch to register as poor acting ability? Later, as Hilgenbrinck and Feldman drive to an underground lair and Feldman explains the workings of a garlic bola, Hilgenbrinck looks higher than Saul Silver's kite. Feldman finally gives up on the guy and stares down in defeat at his wooden, carbon and metal stakes. Something tells me this was improvised.
After more than 20 years, it's really cool that the filmmakers called up Jamison Newlander to reprise his role as Alan Frog. Too bad he was cut from the film. LoL. I suspect he was called (his involvement was well  publicized) just to get fans interested. But it makes complete sense that Corey Haim wouldn't show up until after the end credits, after we've observed Feldman endure this softcore Cinemax/X-Games raping of their horror comedy classic. I imagine Haim utilized his patented Corey Haim Logic to voluntarily choose this post-credits shortcut—as an allegory, it's the VH1 equivalent of the tortoise and the hare. Not only is the lone scene between the Coreys—which feels like a one-take deal at that—the best scene in the movie, it's more satisfying than Freddy vs Jason (which was pretty good). Maybe this is due to Corey Feldman and Corey Haim surviving horrors together in real life (and reality TV). Maybe it's because, in their lone scene, Feldman sounds like Christian Bale's Dark Knight and Haim, Heath Ledger's Joker. Maybe it's because the DVD contains two more amazing alternate "they're back!" endings. Maybe it's because Coreys never say die.
3/10 (yes, the 3 is for the Coreys' Lost Boys 3 aka Lost Boys 2: No Skateboards)Discuss: What did you think of Lost Boys: The Tribe. Should a third film be made focusing on the original crew?