Darren Aronofsky's The Wrestler To Play The Toronto International Film Festival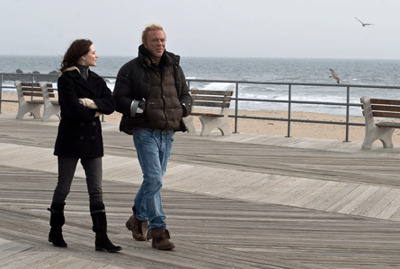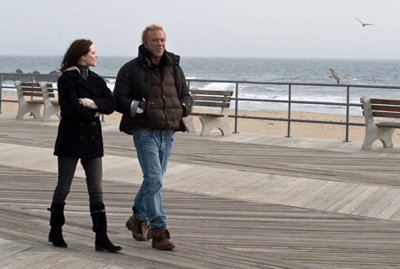 Sure, Darren Aronofsky's new film The Wrestler is set to premiere at the Venice Film Festival on September 5th, but I'm sadly not going to be there to see it. But I'm excited to report that the film will also be playing at the Toronto International Film Festival two days later. And yes, we will be there to file a report.
Clint Mansell (Requiem for a Dream) recorded his score for the film last week in Los Angeles. Apparently Slash, formerly from Guns and Roses provided some guitar work. Aronofsky writes "he really tore it up." And apparently there is "another musical surprise" but we won't find out until next week.


Aronofsky's The Wrestler tells the story of a old professional wrestler (Mickey Rourke) barely making a living on the independent circuit, who is told by a doctor that he could die if he wrestles again. Marisa Tomei plays a stripper friend named Cassidy and Evan Rachel Wood plays his estranged daughter Stephanie.