Genius Party Beyond Movie Trailer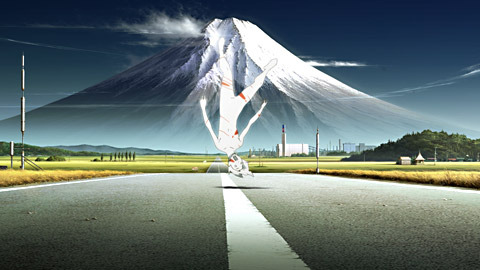 Set for release in Japan this October, the anime anthology film, Genius Party Beyond, from Studio 4°C features five stunning short films from the following directors:
Wanwa the Puppy by Shinya Ohira (Kill Bill: Vol. 1)Gala by Mahiro Maeda (The Animatrix: The Second Renaissance)Moondrive by Koji Morimoto (The Animatrix)Tojin Kit by Tatsuyuki Tanaka (Digital Juice, worked on Akira)Dimension Bomb (above) by Kazuto Nakazawa (Parasite Dolls, The Animatrix)
The film, which is a sequel to the first anthology film, Genius Party, had its world premiere in Washington D.C. back in February at the Kennedy Center's Japan! Culture + Hyper Culture festival. A second trailer has popped up online, but we prefer the first trailer, which is two minutes longer, showcases these artists' eclectic styles, and packs enough whoa factor to make James Franco's face melt.
[flv:http://bitcast-a.bitgravity.com/slashfilm/trailers/geniusparty.flv 470 316]
via RoboRobo / Celestial Kitsune