The Goonies 2? The Lost Boys 3?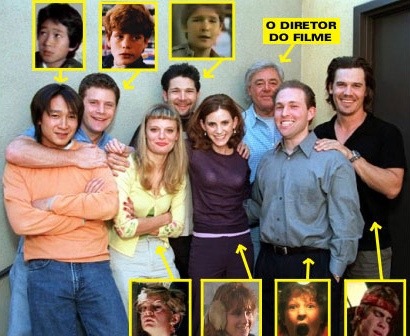 There have been many rumors over the years, and supposedly a script that fell into development hell, but as Hollywood continues to search for my recycled ideas, The Goonies never say die. Moviehole is reporting that Warner Bros is planning a big screen theatrical tent-pole movie release. There are supposedly writers aboard the project, however we have no idea who.
The last script attempt involved a new group of kids, as the daughters and sons of the original Goonies gang, going off on a new adventure. All of the original cast members, including Josh Brolin, have expressed interest during interviews, in returning for a second film, if it were to happen.  As much as I'm excited to revisit  the characters from my childhood, I wonder if the story will be good enough to justify it. I just got done watching The Lost Boys 2 and I'm  kinda worried.

And speaking of The Lost Boys... Clint also has word that Warner (Premiere possibly) is also gearing up for The Lost Boys 3 which would pitt up Corey vs. Corey, Feldman vs. Haim, in a battle set-up at the conclusion of the second dvd movie. Sounds epic... Epic enough for the big screen? I'm guessing that depends on just how much The Tribe sells on DVD.
Discuss: What would you want to happen in Goonies 2?