Winged Creatures Movie Trailer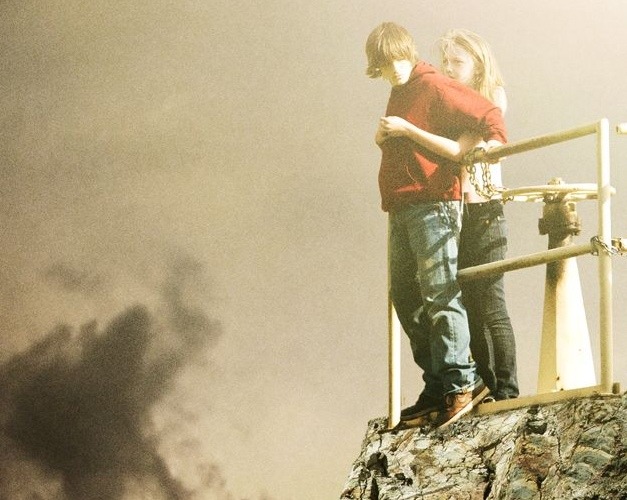 Peach Arch has released the trailer for Rowan Woods' ensemble indie drama Winged Creatures. The film has a fantastic cast which includes Forest Whitaker, Kate Beckinsale, Jackie Earle Haley, Guy Pearce, Jennifer Hudson, Dakota Fanning, and Josh Hutcherson, but the story seems a big forced and reeks of Oscar bait. It also has a kinda low-fi Crash vibe. The story follows five traumatized people as they struggle to regain their trust in the ordinary world. The official plot synopsis follows:
"A moment of random violence erupts in an ordinary Los Angeles diner. The survivors (Kate Beckinsale, Dakota Fanning, Guy Pearce, Forest Whitaker, Josh Hutcherson) find that the meanings of their lives have changed. No matter how much their families and friends (Jennifer Hudson, Jackie Earle Haley, Jeanne Tripplehorn, Embeth Davidtz) attempt to understand, these individuals must follow their own paths to recovery seeking to regain trust in a world that now seems chaotic.A story of tragedy and hope for our times, Winged Creatures is a powerful ensemble drama that explores the notion that our lives are fleeting, like birds in flight, like winged creatures."

As always, please share your thoughts in the comments below.

[flv:http://bitcast-a.bitgravity.com/slashfilm/trailers/wingedcreatures.flv 470 254]