Crazy 4 Cult 2 Poster - How Many Movie Characters Can You Recognize?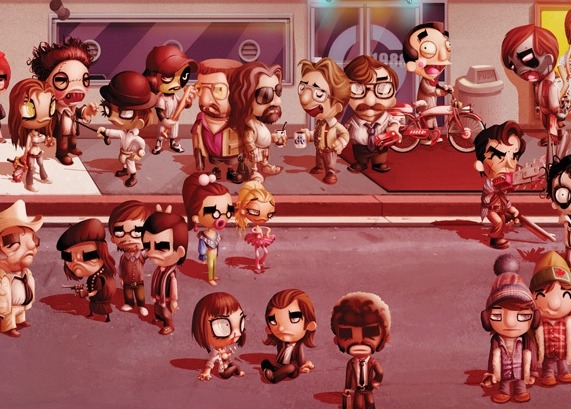 Gallery 1988: LA will be holding Crazy 4 Cult 2 on Friday, August 22nd from 7-11pm. Basically, it's a pop culture-infused art show hosted by Kevin Smith and Scott Mosier. The first show featured anything from Jay and Silent Bob to oil paintings of the guys from Shuan of the Dead playing with toys. Andrew Wilson put in over 130 man hours to create this awesome poster for the event. Andrew is a 1988 frequent contributer, and artist at Rockstar Games San Diego. Gallery1988 provided /Film with an exclusive look at the high resolution print. You MUST click on the image above to see all the fantastic detail.
The print measures 39 1/2 x 12 inches and will be available for only $35 at the event and eventually on Crazy4cult.com.
Discuss: How many movie characters can you recognize?
Crazy 4 Cult 2 will feature art from over 100 artists. For more info go to Crazy4Cult.com. Check back to /Film in the coming weeks as we will also have an exclusive preview of some of the coolest new art at this exhibition. But here are two teasers that have been floating around the interwebs. Kathie Olivas's take on The Shining and Ken Keirns's Heathers.