The Brothers Bloom Movie Trailer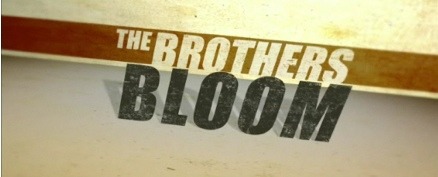 Over the weekend, Summit Entertainment released a trailer for director Rian Johnson's follow-up to the 2006 indie high school noir Brick, The Brothers Bloom. Adrien Brody, Rachel Weisz and Mark Ruffalo star in a comedy about the best con men team in the world – The Brothers Bloom, swindling millionaires with complex scenarios of lust and intrigue. Now the brothers have decided to take on one last job – showing a beautiful and eccentric heiress the time of her life with a romantic adventure that takes them around the world. Brick knocked my socks off, but this looks like just another quirky heist film. And don't get me wrong, it looks good, but it just doesn't look great. The cast is great, and the trailer looks like it was cut by the same people responsible for The Coen Brothers' Burn After Reading. At least it has the same vibe.
The Brothers Bloom is scheduled to hit theaters on October 24th 2008.