Sam Raimi Confirms Evil Dead 4 With The Bruce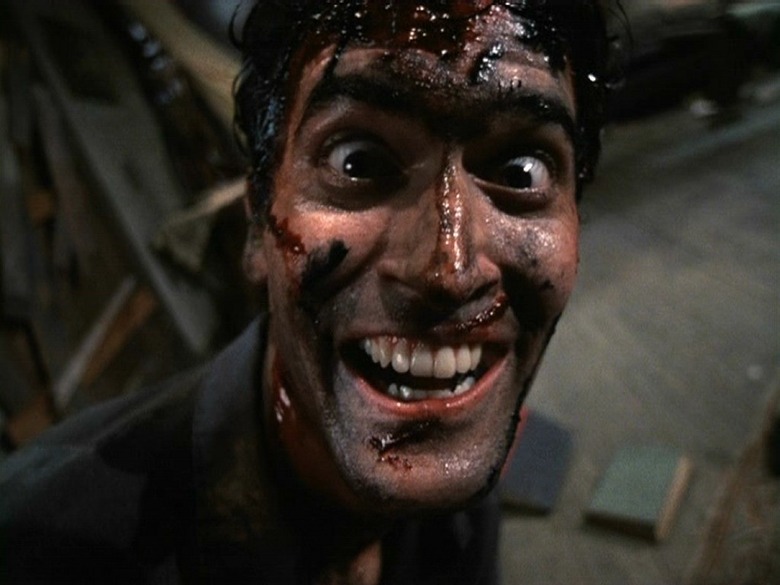 During Comic-Con this weekend, the chainsaw began sputtering once again for Evil Dead 4. Director Sam Raimi, there promoting his comeback horror film, Drag Me To Hell, announced the return of Bruce Campbell's Ash to fans...
"I love working with Bruce Campbell... He's super willing to do anything to make it right. He's a very funny guy, but mostly he's got this quality where he will physically do anything to get the shot done right, so I would love to work with Bruce again because I'd love to test those limits.
I'd love to make another Evil Dead picture. And actually that's in the wheelhouse. I'd like to work on it with my brother Ivan [Raimi] when he comes up next week."
Next week! Wheelhouse! The last Evil Dead film, Army of Darkness, was released in 1992 but the mainstream wasn't in on the cult bliss and it fizzled at the box office. The franchise has spawned countless DVDs ever since, as well as video games, the twice campy Evil Dead: The Musical and rumors like Freddy vs Jason vs Ash. Raimi has hinted at an Evil Dead 4 for years, and his brother's involvement was previously discussed during the Spider-Man 3 press rounds.
via Geeks of Doom
Discuss: Evil Dead 4. Can Raimi still capture crazy in a bottle? We think so.