Page 2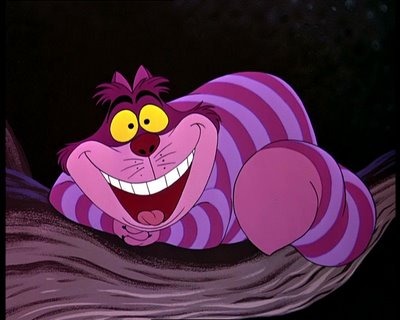 Here are various tidbits that didn't make the /Film front page in midst of the Comic-Con madness. We like to call this Page 2.
Tyrese Gibson says he's in talks to star in the Thundercats movie. According to Coming Soon, he didn't discuss characters or live-action vs. CGI et al.Shia LaBeouf got LaBeouf'ed by the law. Has the new Busted Tee playing up his arrest been released? I was asleep.Wesley Strick (Doom, Wolf, Cape Fear) will pen New Line's A Nightmare on Elm Street remake. The film is being fast tracked for a release next year to coincide with the franchise's 25th anniversary. The trades report that the film will keep the "high school setting," while focusing more on the psychology and nightmares of Freddy Krueger. "The plan is to have a dark tone." So, no tongue-through-the-telephone or crappy one-liners? Slashfilm's Adam Quigley reported on Platinum Dunes's involvement earlier today.
The feature film based on the cult documentary, Cocaine Cowboys, will soon have a screenplay by Evan Wright (HBO's Generation Kill). Mark Wahlberg and Peter Berg are still attached to star and direct, respectively. A while ago, I reviewed the Cocaine Cowboys script for the pilot episode of a proposed HBO series from Michael Bay and Jerry Bruckheimer. Unlike said series, the feature film will center around Jon Roberts, a real life Vietnam vet who made way in the NYC club scene before he became a legendary Miami cocaine dealer for the Medellin cartel.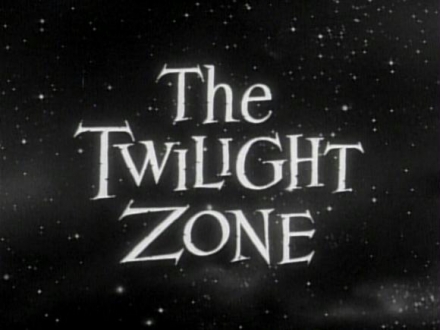 Leonardo DiCaprio, his production company, Appian Way, and Warner Bros. are seeking material for a new Twilight Zone film. The film will based around a single "episode," unlike the uneven, highly kooky but watchable 1983 anthology movie. According to THR, the original series hosted by the great Rod Serling is one of DiCaprio's fave TV shows.
Are Johnny Depp and Terry Gilliam reteaming to make The Man Who Killed Don Quixote? Hello mag says they are. Didn't those two fellows watch Lost in La Mancha?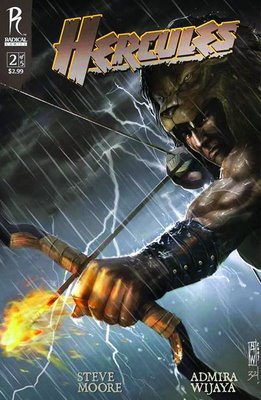 With his first major hit, Hancock, strutting past $200 million, director Peter Berg is keeping his platter filled with large scale projects—see aforementioned Cocaine Cowboys, a Dune remake, and a new Hercules film. This new son-of-Zeus flick, parked at Universal, will be based on the comic book miniseries, Hercules: The Thracian Wars, from Radical Publishing. You can read the vague, 300-esque logline here.
John Waters will keep his mustache-maintenance funds flush by writing the sequel to his Hairspray remake. The 2007 musical starred John Travolta, Queen Latifah and Michelle Pfeiffer and grossed $120 million domestically. The sequel will reportedly pick up where the first film left off, and the original cast is again being sought to reprise its roles.
A remake of the classic Errol Flynn pirate film, Captain Blood, is being prepped by Phillip Noyce (Patriot Games, The Quiet American, The Saint) for Warner Bros. It's thought the Noyce will helm the project. The 1935 film—a Best Picture nominee—followed the character, Dr. Peter Blood, and his transformation into a pirate after being convicted of treason in 17th century England and sold to slavery in the Caribbean.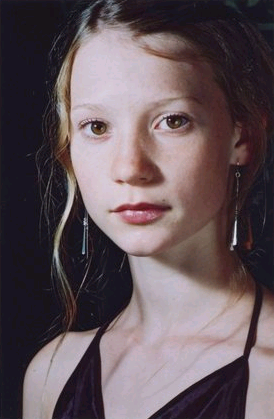 Tim Burton has found his Alice. Aussie actress, Mia Wasikowska (right), who stars in the HBO show, In Treatment, has landed the lead role in Disney's Alice in Wonderland. Due in 2010, the film is said to combine live action performance capture a la Beowulf and live-action. It will be presented in 3D. Awww man, Slashfilm wanted Johnny Depp for the role, as previously rumored. The script is by Lion King scribe Linda Woolverton.Ridley Scott's "Robin Hood was a goon" movie, Nottingham, has been delayed indefinitely. Reports say it won't start production until next year. Russel Crowe was set to star as the protagonist sheriff. Maybe this means Scott will go full-throttle into Brave New World?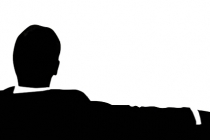 What did you guys and gals think of the first new episode of Mad Men last night?
Radical Publishing (the above Hercules flick) has linked up with Bryan Singer, who will produce Freedom Formula, a comic book adaptation that will do for exo-suits what Top Gun did for fighter Jets. Singer is also producing the Image Comics adaptation, Capeshooters, about two superhero paparazzos who discover that an iconic do-gooder is actually a supervillian.
I'm not sure I've ever heard a movie trashed more in a weekend than The Spirit.
Did you see Step Brothers? This is the ultra-burrito of manchild movies—tired though that genre may be, this flick is pretty damn funny. Favorite line: that random "your fake hearing aids!" bit Ferrell yells mid-tirade at his step dad. Favorite scene: the centaur is tied with "Catalina wine mixer motherf***er!"