Next Futurama DVD, "Bender's Game" Gets A Release Date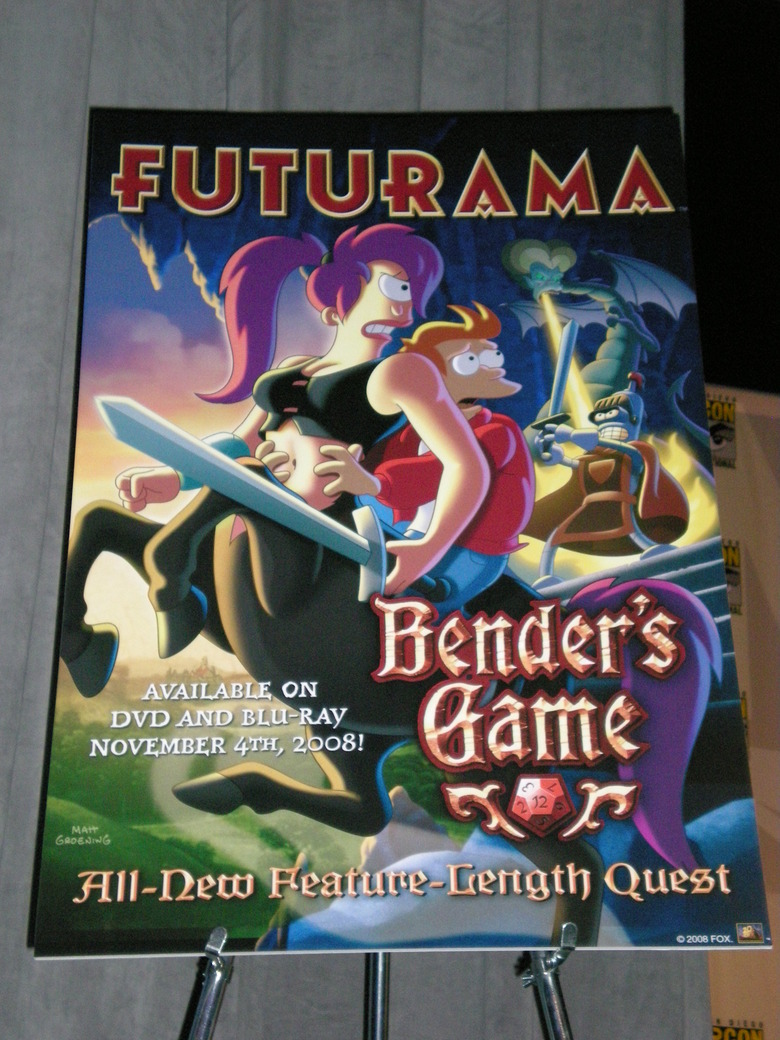 UPDATED: Here's the photo of some Bender's Game art (photo taken by me), possibly for use for the DVD/promotional purposes?
At the Comic Con Futurama panel, Fox showed some new footage for the forthcoming feature-length DVD, Bender's Game. The trailer included riffs on high "dark matter" (i.e. gas) prices (with "Mom" playing the role of the evil oil companies), and some Futurama characters playing Dungeons and Dragons, then being transported to a Dungeons and Dragons-like world. There's also a clear parody of The Lord of the Rings films.
The movie will be released on Blu-Ray (a first in Futurama history!) and DVD on November 4th, 2008. This post will be updated later with the some art for the movie, but in the meantime, mark your calendars for this series' next great installment!