Kevin Smith Discusses Next Projects, Reveals Movie Set In Space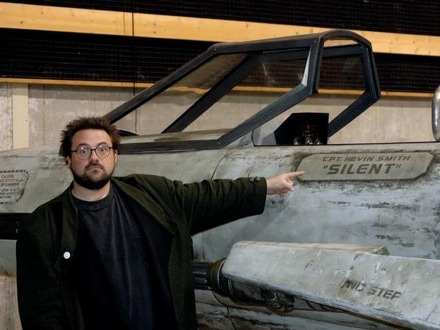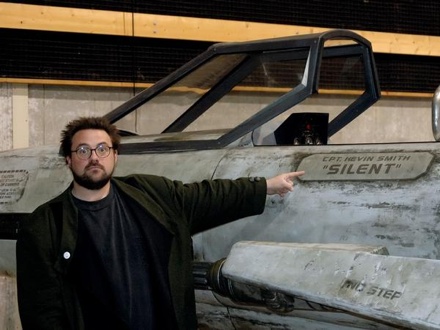 Those of you who have seen An Evening with Kevin Smith know that he has openly admitted his lack of interest in develop a specific visual style. Further corroboration of this came from the fate of the Green Hornet film project, whose script Smith worked on but never ended up making. According to Cinematical, Smith has never been a braggart about his capabilities as an action director; his own description of a Green Hornet film directed by himself was as follows:
Green Hornet and Kato leaning against the Black Beauty — the amazing supercar and home arsenal that can do almost anything and just leaning against it talking about sex....' And Kato'd be like 'I think there's some trouble over there.' And Green Hornet's like, 'Yeah, let's check it out.' They both just walk off camera. We still hold on the car. Then from off camera you hear [He mimics the sounds of a comic fight]. Then they walk back in and dust themselves off.
Many of us had almost given up on seeing Smith make a film that reaches outside of his usual genres, but tonight, those fears were put to rest. At tonight's Kevin Smith Comic Con panel, which was primarily focused on Zack and Miri Make a Porno, Smith let slip a few interesting tidbits about his next films. First of all, his next planned project is Red State, a low budget horror flick. After this film, he will finally attempt to make a film that "will test [his] abilities as a visual filmmaker." The only plot detail that he's made public so far? It will be set in space.
Smith's films are often revered for their witty dialogue and not for their direction. To see any director of Smith's talent reach for something beyond his normal skillset will be at the very least interesting, and in the best case scenario, the beginning of something new, exciting, and masterful. We'll update you with more details as they come.