Cool Stuff: Tyler Stout's Spaced Poster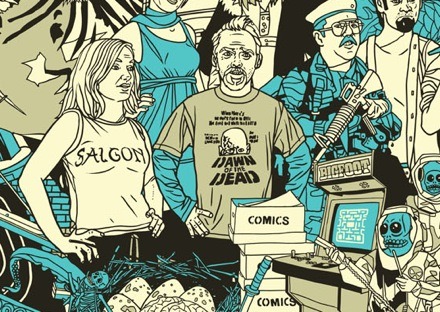 Tyler Stout has created this geekarific poster for the British television series Spaced. The poster was created for a special Alamo Drafthouse event on Sunday. The leftovers will likely sell out at the event itself, so you have 36 or so hours to snap this one up before it is gone forever. The poster features a 3 color design on a 24x36 one-sheet, and is individually numbered. Available now for $30 on Mondotees.com. Click on the poster below to see it in high resolution.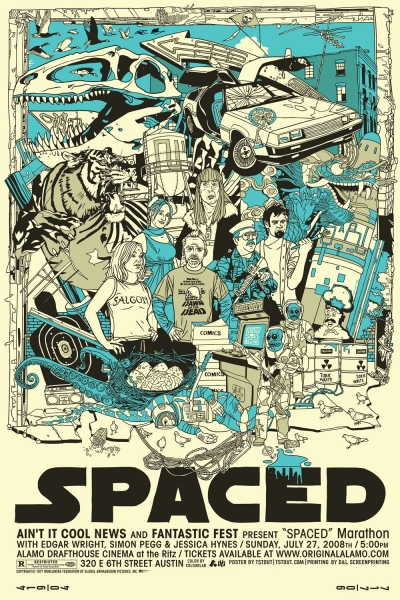 Cool Stuff is a daily feature of slashfilm.com. Know of any geekarific creations or cool products which should be featured on Cool Stuff? E-Mail us at orfilms@gmail.com.