Cool Stuff: Mason Auto Repair Watchmen T-Shirt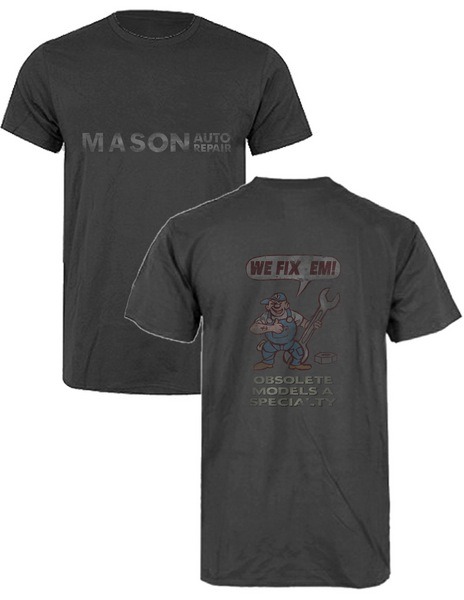 NECA will be selling an exclusive Watchmen t-shirt at Comic Con this year. The shirt features the logo of MASON Auto Repair, which is owned and operated by the original Nite Owl, Hollis Mason. Below you can find shots of the film location, and the original panels from the graphic novel.
By the way, I've decided that during Comic Con we will be removing the one post per day limit on our Cool Stuff feature. There is just too much cool stuff to cover, and we want to bring you everything we possibly can.