Witchblade Finds A Director, Michael Rymer Of Battlestar Galactica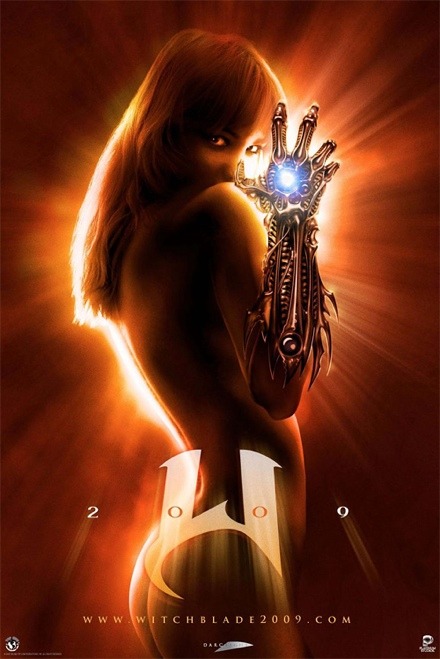 When the teaser poster for the comic book adaptation Witchblade was released in May (right), we reported that Michael Rymer was attached to direct and today it was confirmed. Rymer most notably produced and directed a large batch of Battlestar Galactica episodes, which gives him enough cachet with geeks to forgive his feature 2002 effort, Queen of the Damned (that vampire movie with Aaliyah). I always imagined someone like McG or Simon West helming this cyber-cleavage flick, but geekier is better.
The lead actress has not been chosen—the teaser poster from Top Cow Productions simply used a Jessica Alba facsimile to get you hyped! One of the rare female superheroes headed to the big screen, the character is a "specially chosen female who comes into possession of a supernatural, sentient artifact with immense destructive and protective powers called the Witchblade. The jewel-encrusted gauntlet gives the wearer extraordinary powers." I guess it's better than marrying a bald guy for his money or talking about handies with a 50-year-old SJP. TV vet Everett De Roche (Cybergirl, Parallax, Stingers, Flipper '95) wrote the script.
Discuss: Is Rymer a nice choice for Witchblade? And what actress has the qualifications to pull this role off? Yancy Butler fans, please sum up your collective thoughts in a single comment, thanks.