Cool Stuff: Garden Zombie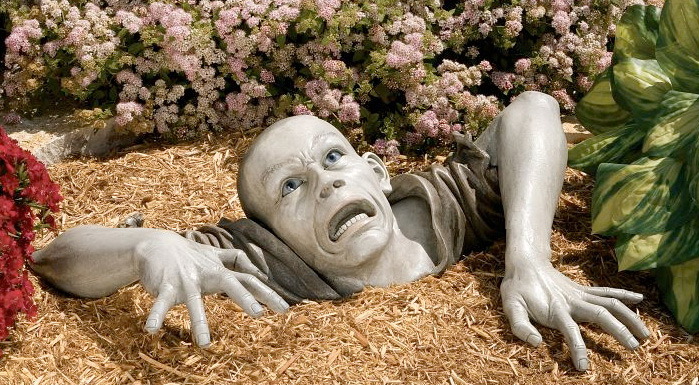 Artist Alan Dickinson has created one of the coolest garden sculptures I've ever seen. Wait, can a garden sculpture even be cool? The Zombie of Montclaire Moors is a life-sized, gray-toned zombie that appears to be clawing his way out of your garden. Captured in great detail in quality designer resin, available for $89.95.
Cool Stuff is a daily feature of slashfilm.com. Know of any geekarific creations or cool products which should be featured on Cool Stuff? E-Mail us at orfilms@gmail.com.