UPDATED: The Dark Knight Has Biggest Weekend In History, $155 Million. Tops Spider-Man 3. Controversy?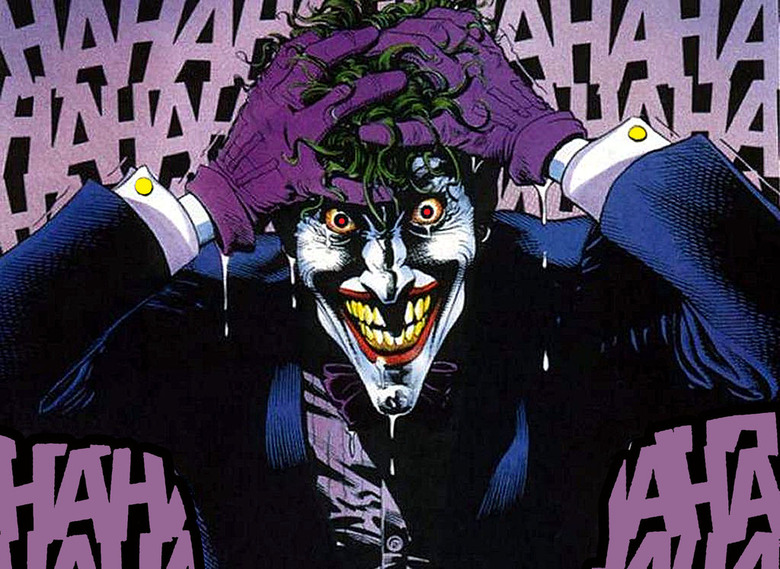 UPDATE 7/20 11 a.m. PDT: ....and The Dark Knight rules all. According to Box Office Mojo, the sequel grossed $155.3 million this weekend, snatching the record for largest weekend opening away from Spider-Man 3 ($151 mil, opened on a holiday wke, no less). However, Spidey 3 still holds the record for biggest Saturday, with TDK dropping 29%, mostly due to Friday's record-setting midnight shows. DHD reports that several studios are not happy with Warner Bros' figures blah blah blah. We'll update if Peter Parker's worst movie proves the victor. Did we mention that Slashfilm predicted this before anyone? If you're wondering, TDK did not gross its budget, set at $180 million, over the weekend. No need to show off.UPDATE: 07/19 10 a.m. PDT: Wakka Wakka Wakka. The Dark Knight is eating moviegoers' dollars up like so many power pellets. On Friday alone, Chris Nolan's now legendary Bat sequel grossed $66.4 million, including $18+ mill in midnight showings. Several analysts say this figure is low, mirroring the first midnight show tallies. According to Box Office Mojo, the current figure places TDK in the record books for top opening day of all time, zooming past Spider-Man 3's $59+ million last year and POTC: DMC's $55+ mill the year before. Clearly, the weekend record of $151+ million is obtainable. \o/Nikki FInke says industry watchers are still being rather conservative, directing their monocles at Saturday to see if grosses rise or fall. The top Saturday gross belongs to Spidey 3, with $51 million. To quote Caddyshack, "It's in the hole!" In sad news, Hellboy met a grim fate this weekend, with the Tumbler leaving tracks all over his superior (for Hellboy) sequel. In its second weekend, the Del Toro geekgasm tumbled 77%, and it now must battle Space Chimps, like some kinda lame cold, for its dignity (until the DVD). Mamma Mia wind-bagged $25 million, not too shabby, but we all know the cool moms went to see TDK or stayed home and watched classic Brando on TCM.UPDATED 07/18 10 a.m. PDT: According to DHD, midnight showings for The Dark Knight have shattered the midnight showing record set in 2005 by Stars Wars: Episode III: Revenge of the Sith. TDK reportedly racked up $17 million in grosses last night and that number could go higher once final tallies are in, compared to $16 mill for Sith. Moreover, Fandango has announced that the film currently ranks second for Top Advanced Ticket Sales of All Time. It would appear that Slashfilm's early prediction that TDK would have the largest opening weekend in history might be dead-on.
***********
Last week when Slashfilm boldly predicted that The Dark Knight would blow past the "high" $130 million predictions for its opening weekend and trail blaze into the record books, people called us dos batty. Now, everyone is hopping on. Welcome.
More madness: Twitter has become a screaming tea kettle of NYC early adopters who just realized that IMAX tickets are the new iPhone. Not only are more than 1400 of 1600 IMAX screenings sold-out natiowide, but the tickets are starting to hit eBay. They're going for as high as $350, and Cinematical reports that two tickets to an NYC showing at 10 a.m. just sold for $89 after 20 bids. Willy Wonka is jelz. If anyone witnesses drive-bys or Joker gangs bumrushing ticket holders tonight, send us pics.
Discuss: Any lewd ticket bargaining going on amongst your friends? Do tell! Any stories from your midnight screenings?