Woody Harrelson To Star In Roland Emmerich's 2012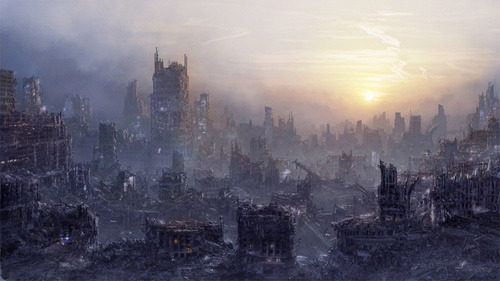 Dear Roland Emmerich, you cannot out-destroy our planet better than Michael Bay. We'd rather you burn the $200 million budget for 2012 in a pit on the beach and film Woody Harrelson and Danny Glover dancing around it. MTV confirms that Woody has signed to star in Emmerich's Mayan Doomsday Bonanza, 2012, and, yes, he'll play the token "told you so" paranoiac...
"I play a guy who's been talking for a long time, the whole world thinks he's crazy," Harrelson said of his character. "But he's been talking that there's gonna be hell to pay for what's been going on ecologically and everything."
Harrelson added, "I don't know why they thought of me." Yep. He'll join a cast that includes John Cusack, Thandie Newton, Amanda Peet, Glover and (of course) Oliver Platt. Emmerich's last two films, 10,000 BC and The Day After Tomorrow, were godawful and probably cost more than the Iraq War. He also made The Patriot, which has a growing ironic following due to the Pineapple Express tribute posters.
Michael Bay has a "competing" project in development called 2012: The War For the Souls. If anyone out there has a voice oft-mistaken for a cool demon's, please leave the previous sentence on Emmerich's voice mail every single day until his film is released on July 10, 2009.