Announcing /Gamer: Get Your E3 Coverage Here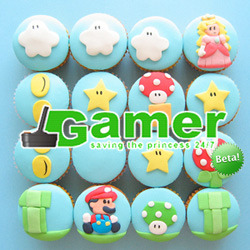 I have a Big Announcement: We're launching a video game blog called /gamer. It's actually something that's been in the works for a while now – years actually. SlashGamer.com will cover all the latest news in the video game industry, in addition to pointing you towards some of the cool video game related stuff from around the web and beyond. Basically, imagine if /Film covered video games instead of movies – That's /Gamer!
The site is currently in beta and is now live at slashgamer.com. We'll be live at the E3 Media & Business Summit this week covering all the latest video game announcements. /Gamer editor Jon Christensen will be on the floor and will be in attendance at all the press conferences, bringing you all the news as it happens. I might also be dropping in to bring you some of the movie related happenings at the summit. Did I mention the site is in beta? So please pardon the dust and construction work going on in the background.
So if you love video games even one tenth as much as Jon, then be sure to head on over to slashgamer.com right now. Check it out, tell your friends. Bookmark the site to follow us as it grows!
Fake Video Game News from 25 Years Ago: Japan Company Nintendo Introduces the Nintendo Entertainment System
And before you ask, those cute super mario cupcakes were the creation of an Australian "Cupcake Ninja" named Naomi. Check out more of her creations on Flickr.