Cool Stuff: Dark Side Of The Garden T-Shirt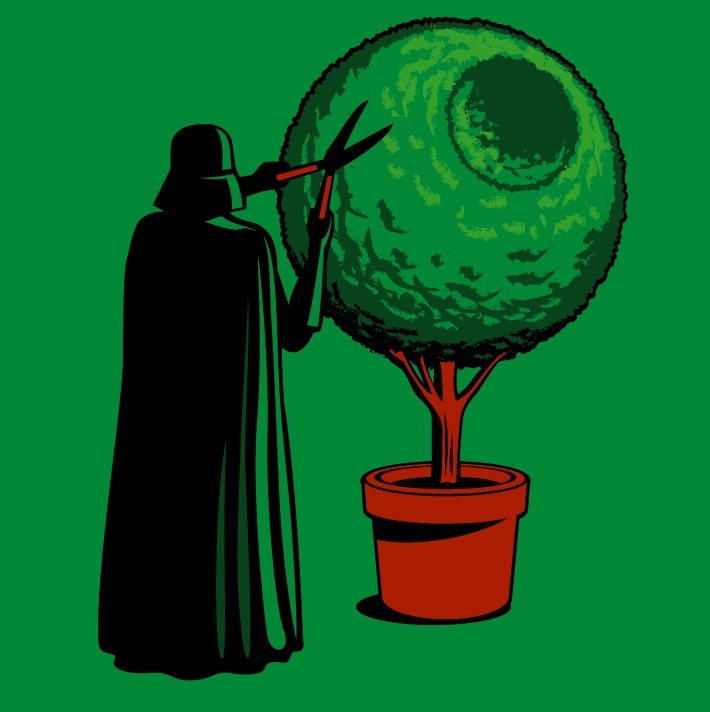 Threadless has reprinted Glenn Jones' The Dark Side of The Garden, one of my favorite of their geek-focused t-shirts. Jones explains how he created the design:
"This one of those rare times where Ive had a few ideas for designs and Ive been able to combine random elements, I had seen a topiary tree and thought it may be a subject of a design and just worked back from there, I drew it about 3 times, in each the black caped motorcyclist was in a different position. Originally there was a ladder, but like a lot of my designs I tend to end up taking stuff away, as I think simplicity is always the best. I had drawn the version with the ladder about 6 months before I subbed this and decided it didnt work. I forgot about it but I found it one day going through some files, changed it around a bit and subbed it. which Im glad I did, this is my most reprinted design, and there seems to be a few people around who've made some cash ripping it off too. Ive seen it printed on a few different colours, maybe it will be here too at some stage."
Available for $17 from Extra Small to 3XL on Threadless.com.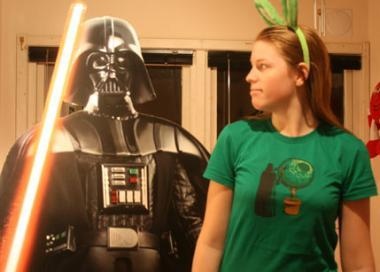 Cool Stuff is a daily feature of slashfilm.com. Know of any geekarific creations or cool products which should be featured on Cool Stuff? E-Mail us at orfilms@gmail.com.