NSFW: Choke Red Band Movie Trailer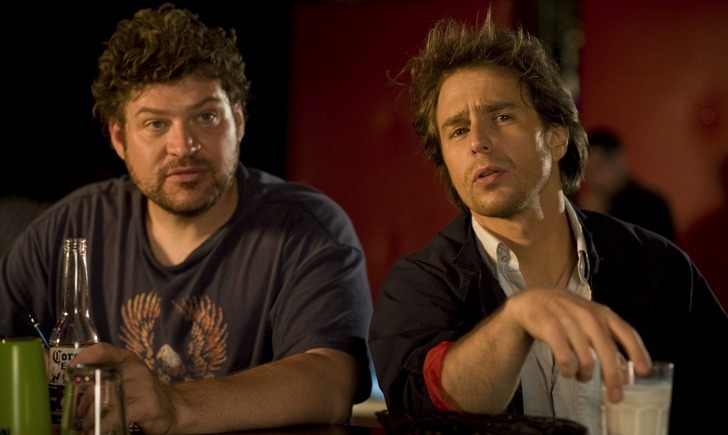 I definitely did not touch your woo-woo. Fox Searchlight has released a new trailer for Clark Gregg's adaptation of Chuck Palahniuk's Choke, and it's Red Band! That's right, completely uncensored, vulgar, nudity, overall – totally Not Safe For Work. That said, this is a much funnier, more accurate representation of the actual film than the previous trailer. I know some of you might be weary of jumping in head first due to the film's look which screams loudly "low budget", but trust me, this is a must see for anyone who loved Fight Club. And yes, that is a quote from /Film's own Mel Valentin (it also appeared in the previous green band trailer, which even got some run time on the big screen).
Check out the restricted trailer on the film's official website ChokeOnThis.net.
Official Plot Synopsis: Actor-turned-director Clark Gregg shows he is as adept behind the camera as he is in front of it with CHOKE, a wickedly colorful dark comedy about mothers and sons, sexual compulsion, and the sordid underbelly of Colonial theme parks. Victor Mancini (Rockwell), a sex-addicted med-school dropout, who keeps his increasingly deranged mother, Ida (Huston), in an expensive private medical hospital by working days as a historical reenactor at a Colonial Williamsburg theme park. At night Victor runs a scam by deliberately choking in upscale restaurants to form parasitic relationships with the wealthy patrons who "save" him. When, in a rare lucid movement, Ida reveals that she has withheld the shocking truth of his father's identity, Victor enlists the aid of his best friend, Denny (Henke) and his mother's beautiful attending physician, Dr. Paige Marshall (Macdonald), to solve the mystery before the truth of his possibly divine parentage is lost forever.
Choke hits theaters on September 26th 2008.