Jon Favreau Returns For Iron Man 2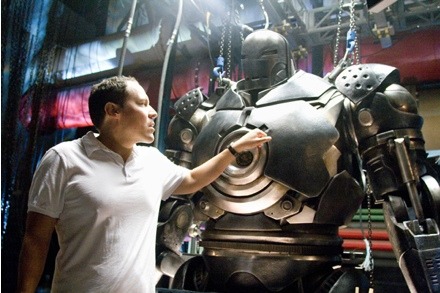 Marvel has finally reached a deal with Jon Favreau to return for Iron Man 2. Nikki Finke reports that the deal was made after the studio relented and put out a "definitely" richer offer to Favreau. For the last two months speculation ran wild as to if Marvel Studios would bring Favreau back for the sequel. Inside sources said that Favreau wanted a modest raise, but the comic book turned movie production company's initial offer wasn't much more than what the filmmaker earned for the first film.
The second Iron Man film is scheduled for an April 2010 release. But with no screenplay in development, even Favreau has expressed concern over an unrealistic timeline. Favreau wrote back in June:
"This genre of movie is best when it is done thoughtfully and with plenty of preparation. It might be better to follow the BB/DK, X/X2 three year release pattern than to scramble for a date. It is difficult because there are no Marvel 09 releases and they need product, but I also think we owe it to the fans to have a great version of IM2 and, at this point, we would have less time to make it than the first one."
I'm very happy that Favreau is back, but will Marvel give the filmmaker enough time to develop a worthy follow-up? The last thing anyone wants is another Spider-Man 3.