Cool Stuff: LEGO Imperial Base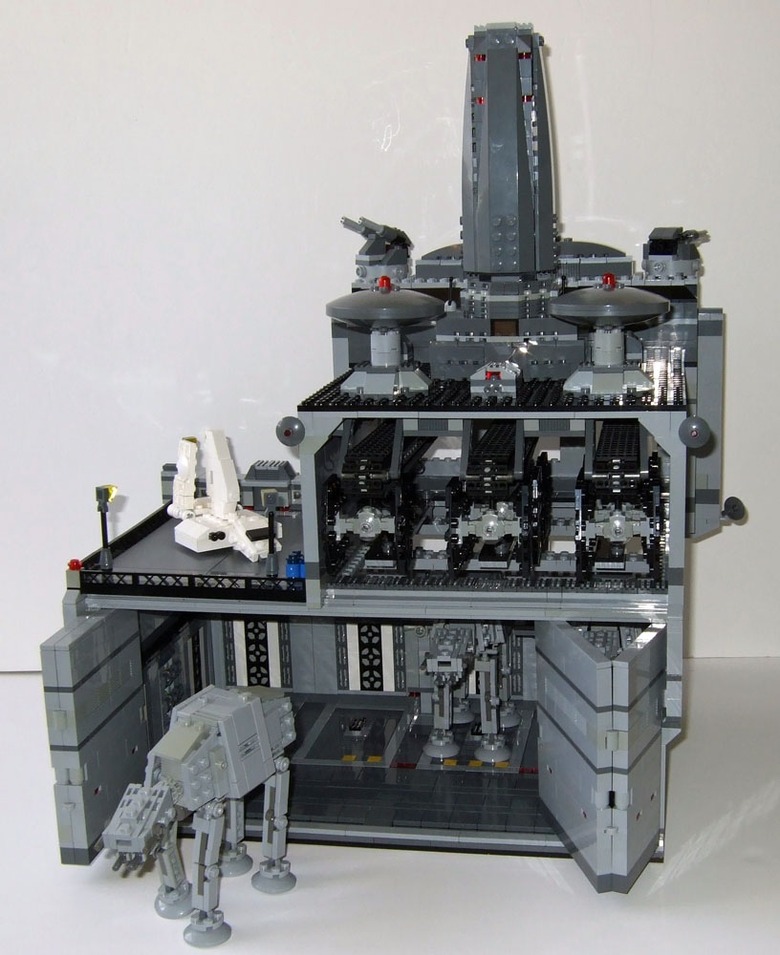 And I thought LEGO's new Star Wars Death Star set was insane... check out Tim Goddard's custom created LEGO Imperial Base. The gigantic doors slide open in sunk groove track to reveal a bunch of AT-ATs. This set also includes a fully loaded TIE Fighter launch rack and a small external landing pad. A right hand gun turret can be turned to move TIE Fighters forward.
Check out more photos of Tim's creation on Flickr.
Cool Stuff is a daily feature of slashfilm.com. Know of any geekarific creations or cool products which should be featured on Cool Stuff? E-Mail us at orfilms@gmail.com.

via: toybender