Fanboy Added To Merriam-Webster Dictionary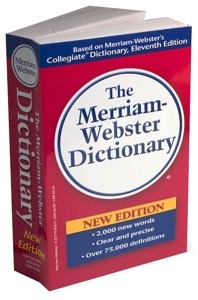 The word "Fanboy" is one of the hundred or so new words that Merriam-Webster has decided to add to their Collegiate Dictionary this year.
Apparently the first occurance of the word was in the year 1919. Who knew? Merriam-Webster 's definition is:
"a boy who is an enthusiastic devotee (as of comics or movies)"
In other news, The Weinstein Co still can't find an angle on how to release the much anticipated Star Wars comedy Fanboys. I'm guessing an announcement is forthcoming at Comic Con.