Christian Bale Compares Terminator 4 To Batman Begins; Helena Bonham Carter Joins Cast

Christian Bale took to the defensive, insisting that he accepted the role as John Connor in Terminator Salvation: The Future Begins because it reinvents the series."What I saw with Terminator was what I saw with Batman Begins," Bale told /Film at The Dark Knight junket.
But accepting another franchise role was not an easy decision in the least.
"That was actually something that I questioned greatly... 'Do I want to do that again?'" Bale continued. "While Batman Begins was clearly an origin story and we were in many ways ignoring any of the other films that had come before it, this won't be the case with Terminator, as we're staying true to the mythology, certainly to one and two more than three, but it gave us the opportunity and the chance to reinvent and revitalize that. There is no point in making it otherwise. So that is my aim, and that is why I finally decided yes, I want to try this. Because that is the responsibility we have as filmmakers, and that is what I'm aiming to achieve."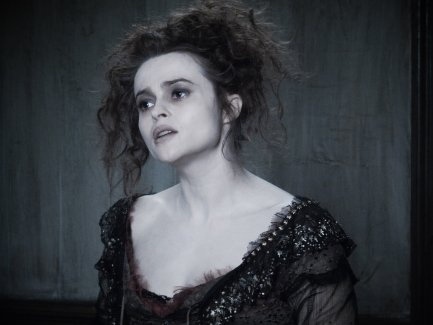 Meanwhile, the trades are reporting that Helena Bonham Carter is in talks to join the film in a "small but pivotal" role.
In the highly anticipated new installment of The Terminator film franchise, set in post-apocalyptic 2018, Christian Bale stars as John Connor, the man fated to lead the human resistance against Skynet and its army of Terminators. But the future Connor was raised to believe in is altered in part by the appearance of Marcus Wright (Sam Worthington), a stranger whose last memory is of being on death row. Connor must decide whether Marcus has been sent from the future, or rescued from the past. As Skynet prepares its final onslaught, Connor and Marcus both embark on an odyssey that takes them into the heart of Skynet's operations, where they uncover the terrible secret behind the possible annihilation of mankind. The film also stars Anton Yelchin as Kyle Reese, Bryce Dallas Howard as Kate Connor, Moon Bloodgood as Blair Williams, Common as Barnes, and Jadagrace as Star. Terminator Salvation: The Future Begins hits theaters on May 22nd 2009.