Geek Deal: Planet Of The Apes Ultimate DVD Collection For $59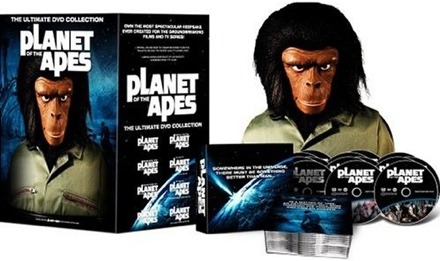 We may receive a commission on purchases made from links.
Update: The deal is now gone!Amazon.com is WAS offering The Ultimate DVD Collection of Planet of the Apes for only $58.99! This is 67% off the suggested retail price of $179.98. The 14-disc set includes: the entire run of movies, TV series, animated series, and the 2001 Tim Burton remake. A nd not only that, the collection is contained in one of the coolest DVD cases ever created, a bust of Caesar. The set is limited to 10,000 copies and comes with a numbered certificate of authenticity.