Wanted Creator Mark Millar Confirms Sequel, Insults Wall-E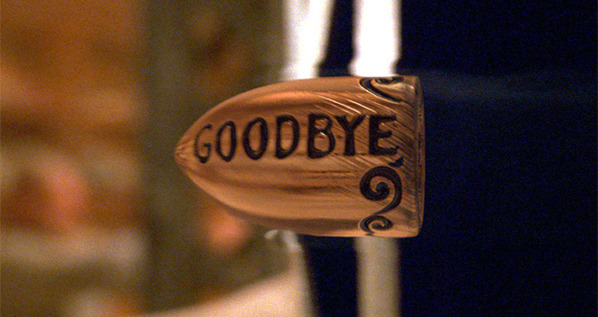 Twitter has been flush with positive, early endorsements, Slashfilm's included, for Wanted, the R-rated bulletime fiesta opening this weekend based on Mark Millar's lauded comic book miniseries. A veddy confident Millar has announced via his message board that the studio is already putting its sequelitis into action, and then he aimed his gold-plated Uzi at Wall-E...and fired!
"PS: Wanted 2 already being planned and they've asked me how I can develop some of the other stuff from the book into the sequel. We'll see what box office is like at the weekend, but everyone knows this is going to make a LOT of dough. Wall-E permitting. Fucking bastard of a wee robot."
Back in May, when it was far more iffy whether Wanted would rock the box office coffers, we reported that writers Derek Haas and Michael Brandt were already locked in to write Wanted 2 for Universal. The original currently has a 7.7 rating on IMDB after 1,000+ votes. A new R-rated comic book franchise that's worth a damn, could it be?
Discuss: How do you expect Wanted to do this weekend? Are you offended by Millar's accusation that Wall-E is "wee"?
Shock, horror! If any of our readers want to PhotoShop Wall-E shooting back at Millar while partying in a Jacuzzi, I will include the best/first creation in this post with credit! UPDATE: Slashfilm reader, cinexcellence, created the madness below and is forever immortal. Great job dude!