Christian Bale To Play Robin Hood In Ridley Scott's Nottingham?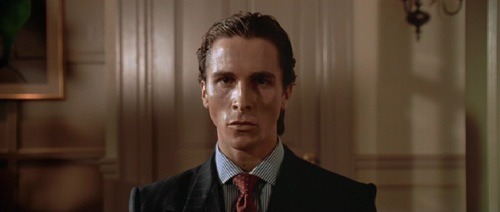 UPDATE: According to sources, this rumor is totally bunk. Thanks for the new pollution, Daily Mail. Anyhow, who should play Robin Hood for Scott?
Bruce Wayne. John Connor. Bryan Adams' muse? According to the Daily Mail, director Ridley Scott is seeking out Christian Bale for the role of Robin Hood in Nottingham, which is scheduled to begin filming this summer...
"Nothing is signed for Bale, but director Ridley Scott is exceedingly keen to cast him. Costume fittings begin next week, so he'll be either in or out by then. Vanessa Redgrave and William Hurt are also in discussions about being in the film, which is called Nottingham."
Bale would join a cast that also includes Scott-staple Russell Crowe (as the Sheriff of Nottingham) and the freshly signed Sienna Miller as Maid Marian. However, both of those actors have expressed moderate concern about a looming SAG strike putting the kibosh on the project. Unlike prior versions of the tale, Crowe's sheriff will be the protagonist and Robin Hood will be a quiver-carrying bad guy (terrorist for the poors?). Bale and Crowe faced off in last year's superb Western remake 3:10 to Yuma.    
Earlier today we reported on the teaser for Terminator 4 with Bale starring as John Connor. He remains attached to the Pablo Escobar adaptation, Killing Pablo, though news on that film has been very quiet as of late. Scott will follow-up his 180-degree Robin Hood flick with a longtime dream project, Brave New World, based on Aldous Huxley's 1932 sci-fi classic. He also has an adaptation of Cormac McCarthy's Blood Meridian on the burner. More on Nottingham/Bale as it develops...  
Discuss: Bale's not exactly persona non grata with the geeks and fanboys, but who would you choose for the Prince of Thieves?