Sneak Preview: Pixar's Presto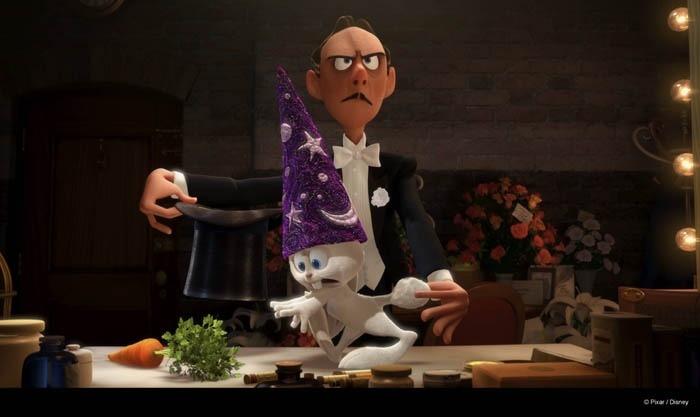 Pixar has released a 30 second preview of Doug Sweetland's computer animated short film Presto, which you will see in front of WALL-E. I've seen it and will tell you that it's probably the best Pixar short since 2000's For the Birds. Very reminiscent of the old Warner Bros cartoons.
Official Plot Synopsis: Dignity. Poise. Mystery. We expect nothing less from the great, turn-of-the-century magician, Presto. But, when Presto forgets to feed his rabbit one too many times, well, there's really no telling what to expect! This latest comical short film from Pixar Animation Studios follows the escalating high jinx of the amazing Presto, his rabbit Alec, and what happens onstage when a star magician's ego provokes some clever revenge from his neglected costar.
WALL-E hits theaters on June 27th 2008.
via: CharacterDesign