AFI's 10 Greatest Films In 10 Classic Genres

The American Film Institute has released a new set of top 10 lists for us to complain about. This time around they have broken down America's 10 Greatest Films in 10 Classic Genres.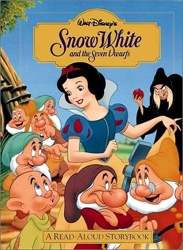 Animation
Snow White and the Seven Dwarfs (1937)
Pinocchio (1940)
Bambi (1942)
The Lion King (1994)
Fantasia (1940)
Toy Story (1995)
Beauty and the Beast (1991)
Shrek (2001)
Cinderella (1950)
Finding Nemo (2003)
Observations: Three computer animated films made the list, Two of which came from Pixar. Shrek is ranked higher than Cinderella and Finding Nemo?!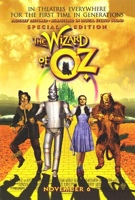 Fantasy
The Wizard of Oz (1939)
The Lord of the Rings: The Fellowship of the Ring (2001)
It's a Wonderful Life (1946)
King Kong (1933)
Miracle on 34th Street (1947)
Field of Dreams (1989)
Harvey (1950)
Groundhog Day (1993)
The Thief of Bagdad (1924)
Big (1988)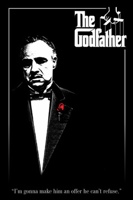 Gangster
The Godfather (1972)
Goodfellas (1990)
The Godfather Part II (1974)
White Heat (1949)
Bonnie and Clyde (1967)
Scarface (1932)
Pulp Fiction (1994)
The Public Enemy (1931)
Little Caesar (1930)
Scarface (1983)
Observations: Godfather II is considered by everyone to be a better film than the original film, so why does it always place second to the first film on all of AFI's lists?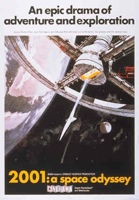 Science Fiction
2001: A Space Odyssey (1968)
Star Wars: Episode IV – A New Hope (1977)
E.T. (1982)
A Clockwork Orange (1971)
The Day The Earth Stood Still (1951)
Blade Runner (1982)
Alien (1979)
Terminator 2 (1991)
Invasion of the Body Snatchers (1956)
Back to the Future (1985)
Observations: A New Hope but no Empire Strikes Back? Is A Clockwork Orange really Sci Fi? Where is Close Encounters? Back to the Future FTW!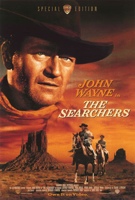 Western
The Searchers (1956)
High Noon (1952)
Shane (1953)
Unforgiven (1992)
Red River (1948)
The Wild Bunch (1969)
Butch Cassidy and the Sundance Kid (1969)
McCabe & Mrs. Miller (1971)
Stagecoach (1939)
Cat Ballou (1965)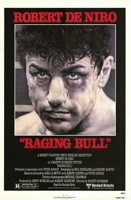 Sports
Raging Bull (1980)
Rocky (1976)
The Pride of the Yankees (1942)
Hoosiers (1986)
Bull Durham (1988)
The Hustler (1961)
Caddyshack (1980)
Breaking Away (1979)
National Velvet (1944)
Jerry Maguire (1996)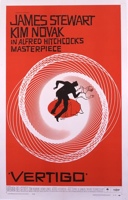 Mystery
Vertigo (1958)
Chinatown (1974)
Rear Window (1954)
Laura (1944)
The Third Man (1949)
The Maltese Falcon (1941)
North By Northwest (1959)
Blue Velvet (1986)
Dial M for Murder (1954)
The Usual Suspects (1995)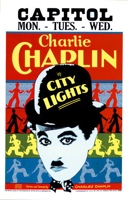 Romantic Comedies
City Lights (1931)
Annie Hall (1977)
It Happened One Night (1934)
Roman Holiday (1953)
The Philadelphia Story (1940)
When Harry Met Sally (1989)
Adam's Rib (1949)
Moonstruck (1987)
Harold and Maude (1971)
Sleapless in Seatle (1993)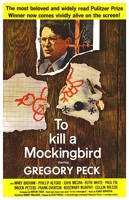 Courtroom Drama
To Kill a Mockingbird (1962)
12 Angry Men (1957)
Kramer vs. Kramer (1979)
The Verdict (1982)
A Few Good Men (1992)
Witness For The Prosecution (1957)
Anatomy of a Murder (1959)
In Cold Blood (1967)
A Cry in the Dark (1988)
Judgement at Nuremberg (1961)
Observation: Paully Shore's Jury Duty is mysteriously absent.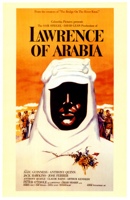 Epic
Lawrence of Arabia (1962)
Ben-Hur (1959)
Schindler's List (1993)
Gone with the Wind (1939)
Spartacus (1960)
Titanic (1997)
All Quiet on the Western Front (1930)
Saving Private Ryan (1998)
Reds (1981)
The Ten Commandments (1956)
Observation: Epic Movie is mysteriously missing.
Other Interesting Facts
Alfred Hitchcock has 4 films on the ten lists; Steven Spielberg and Stanley Kubrick follow with 3 entries each.
James Stewart is the most represented actor with 6 films; Tom Hanks is next with 4; Warren Beatty, Robert De Niro, Gene Hackman, James Earl Jones, Paul Newman, Jack Nicholson, Al Pacino and John Wayne have 3 films each.
Diane Keaton is the most represented actress with 4 films on the list; Grace Kelly and Talia Shire both have 3 entries.