Spike Lee's Time Traveler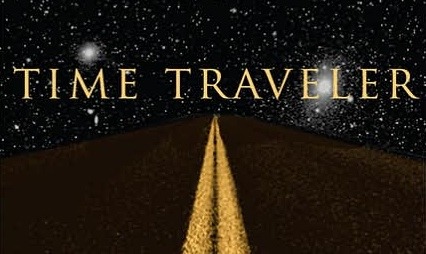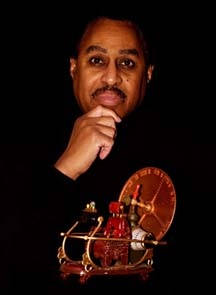 Spike Lee will co-write and direct an adaptation of Ronald Mallett's memoir Time Traveler: A Scientist's Personal Mission to Make Time Travel a Reality. Spike Lee describes Time Traveler as a "fantastic story on many levels (and) also a father and son saga of loss and love." Kirkus Reviews called the book a "hokey but inspiring blend of personal narrative and scientific exploration." Basically, it's a time travel movie without the time travel.
Mallett (pictured right with a model from the movie The Time Machine) is actually a very interesting living subject for a feature film. Co-written by best-selling author Bruce Henderson, the memoir tells a story of Mallett's rise from poverty to becoming a distinguished academic, one of the first African Americans to earn a Ph.D in theoretical physics. As a child, he became obsessed with developing a working time machine after reading a comic-book version of H.G. Wells's science-fiction classic, The Time Machine. His goal was to travel back in time to save his father who died prematurely when he was 10-years old.
And he is still trying at age 63, working as a professor of physics in the University of Connecticut, while raising funding for his Space-time Twisting by Light project. His time travel research has been featured in an hour-long TV special, "The World's First Time Machine," as well as publications as diverse as The Wall Street Journal, Rolling Stone, New Scientist, The Village Voice, The Boston Globe and Pravda. Mallett's time machine concept uses a ring laser and the theory of relativity. Check out the illustration below.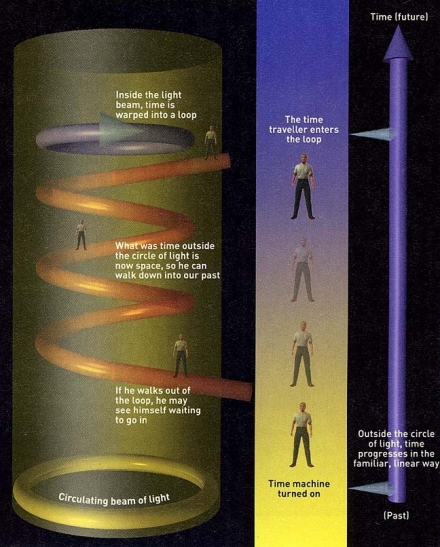 source: Variety