The Incredible Hulk: What Did You Think?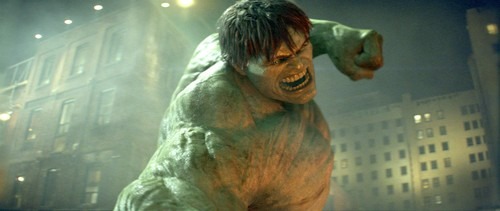 Today, The Incredible Hulk opens in face of months of fanboy speculation (early consensus is quite positive), the looming memory of Ang Lee's Bruce Banner, M. Night's worst R-rated movie, and the celebration of Jason Voorhees. We want to hear what you thought of the big budget Marvel/Universal film all weekend long.
Things to consider: Is this the Hulk we've been waiting for? Better than Ang Lee's? Was the CGI up to snuff? Is Edward Norton the definitive Banner? Does Norton have good reason to remain displeased with the film's editing? How does Louis Leterrier's film rank against Jon Favreau's Iron Man and which film did you enjoy more? Is this a better film than Iron Man as some viewers are saying? Was Liv Tyler's character just another damsel in distress or did she offer something different? Tim Roth, one of the great comic-to-film villains? And what about Captain America? Tony Stark?
Discuss: Worth the wait?