De Niro Fever: What Just Happened And Righteous Kill Movie Posters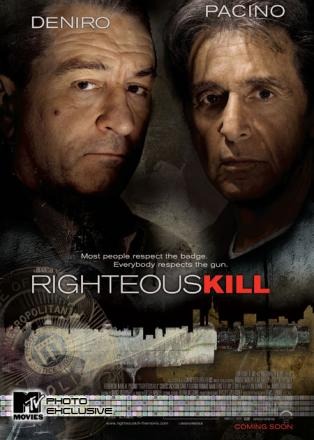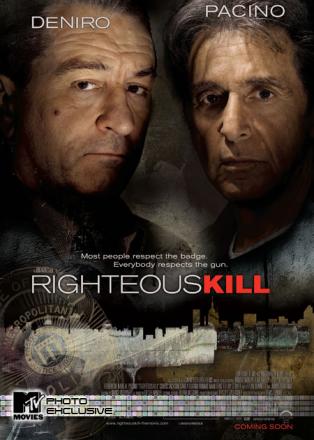 Somebody up there really likes us, because this glorious day brings not one, not eight, but two new posters for upcoming Robert De Niro flicks. First is Righteous Kill, the serial killer thriller starring Al Pacino and De Niro as no-nonsense cops who squat over crime scenes and directed by the guy who forever lives with directing Pacino's worst film ever, 88 Minutes (and probably the worst De Niro/Pacino movie ever). Wow, this hot cake doesn't open until September? Oy vey.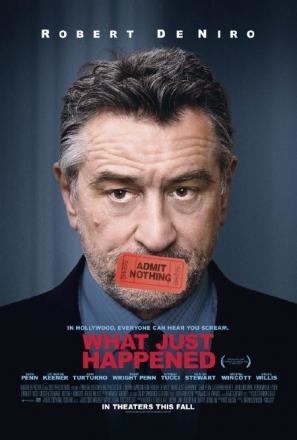 More promising is director Barry Levinson's What Just Happened, which currently has an 8.0 on IMDB from 200+ votes, albeit probably from industry people who quote industry movies like The Player and Hurlyburly. Judging from the poster, you might think the film is about a suit's wild getaway in Daytona Beach, but De Niro stars as a past-his-prime Hollywood producer struggling to get a new film in the can (bucket?). Nice cast: Bruce Willis, Stanley Tucci, John Turturro, Sean Penn, Catherine Keener, Robin Wright Penn and veteran Michael Wincott. If you like the sound of knowing guffaws, go see it in L.A. on October 3rd.
Discuss: Stay calm.