American Babylon A.D. Movie Trailer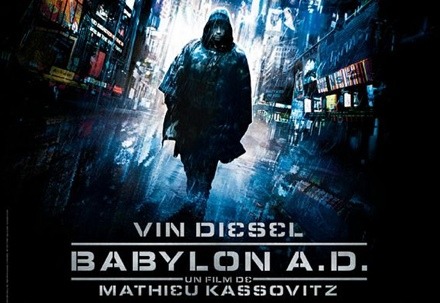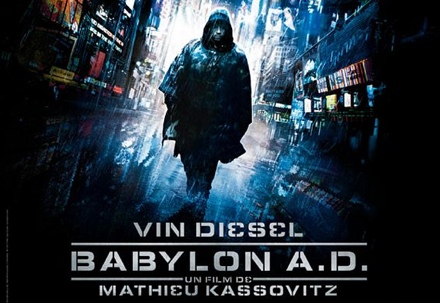 Earlier today we brought you the international teaser trailer for Transporter 3, and now we have the first American trailer from another French film Babylon A.D.
Mathieu Kassovitz's (Gothika) sci-fi action thriller stars Vin Diesel as Thoorop, a veteran-turned-mercenary who takes the high-risk job of escorting a woman from Russia to China. Little does he know that she is host to an organism that a cult wants to harvest in order to produce a genetically modified Messiah. I'm not really expecting this film to be the next Children of Men, but I love watching big budget futuristic sci fi action films. The fact that Fox might have forced Kassovitz to cut the film down substantially probably isn't a good sign. It still looks like it might be a fun popcorn film, and how can you go wrong with Clint Mansell's awesome (and yes, overused) Requiem score for a trailer soundtrack?
You can also watch the trailer in High Definition on IGN. Babylon A.D. will hit theaters on August 29th 2008.