Paramount Wants Star Trek Sequel; Transformers 2 To Be Self Contained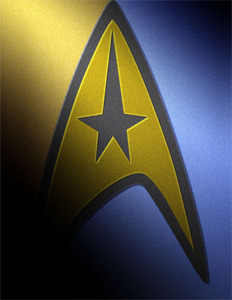 Paramount is not only interested in another Star Trek sequel, but they are apparently trying to sign the contracts to bring the writers back for a follow-up
"I can give you a spoiler about the Studio's state of mind (not about the movie itself). The spoiler is that they already want to lock us down to write the sequel," co-writer Roberto Orci revealed to TrekMovie. "Take that as you will.
And by US, he means the entire team behind the new Star Trek film, including producer Damon Lindelof, executive producer Bryan Burk and director/producer JJ Abrams. But even Orci admits that no detailed discussions have yet to take place.
It's previously been reported that main cast have options for two additional films, which is standard practice with any potential franchise contract now-a-days. I think it will all depend on next Summer's opening weekend. Based on the production time-lines of Paramount's other recent sequels, Transformers and Iron Man, its safe to speculate that a Trek sequel, if greenlit, could hit theaters as early as Summer 2011.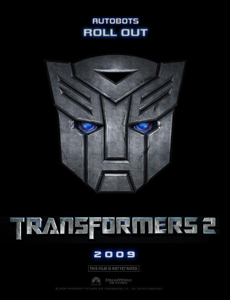 And speaking of Transformers, Michael Bay insists that Transformers 2 will be completely self contained. The sequel will not serve as a teaser for a third film – like Pirates of the Caribbean: Dead Man's Chest or The Matrix Reloaded.
"You know how those sequels they do the second one so you go see the third one? Transformers 2 is it," Bay told MTV. "First one was just introducing, setting up stuff, so we can go a lot farther. Let's just say [this] is not a lame sequel." ... "The robots are going to surprise a lot of people because we go with a lot of different levels."
But that also doesn't mean that audience demand won't lead to a third film (actually, I'm pretty sure it might).
Disclaimer: Before you ask, the Transformers 2 teaser poster is a fan creation.