The Simpsons Are SuperBad: Seth Rogen And Evan Goldberg To Write Episode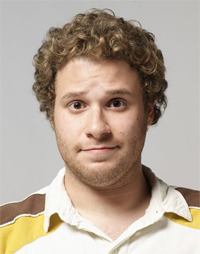 Superbad scribes Seth Rogen and Evan Goldberg are writing an episode of The Simpsons.
"We called The Simpsons and asked if we could write an episode. Evan actually met James L Brooks at a party and James said he really liked Superbad so we thought there's our in. Maybe we could ask to write a Simpsons," Rogen revealed to Collider. "We went in and pitched them like 5 ideas and surprisingly they hadn't done some of them. And…yeah…we all sort of settled on one during the meting and then we went out and wrote an outline and they gave us notes on it. Then we re-wrote the outline."
They're currently writing the script which is due in a couple weeks. I'm not sure how long the animation process takes on The Simpsons, but I'm better we won't see this episode until next season. Both Rogen and Goldberg listed The Simpsons as one of their top inspirations.