New Photos: Madagascar: Escape 2 Africa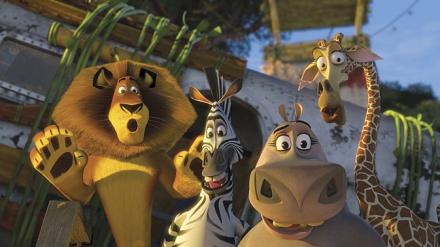 USA Today has nine new photos from DreamWorks Animation's Madagascar: Escape 2 Africa, which is probably eight too many for my tastes. Here's the deal: the characters still look incredibly boxy despite the lush and realistic looking backgrounds. Joining the Penguins as the sole entertainment in this sequel is Scha Baron Cohen as King Julien (pictured below).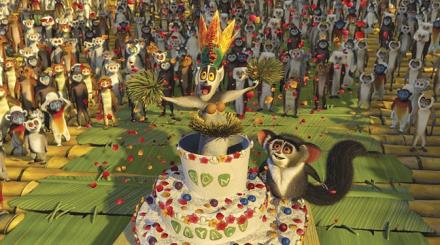 You can watch the previously released DVD teaser trailer at this link (note: the film use to be titled Madagascar: The Crate Escape). I'm pretty sure the first theatrical trailer will premiere in front of Kung Fu Panda on June 6th.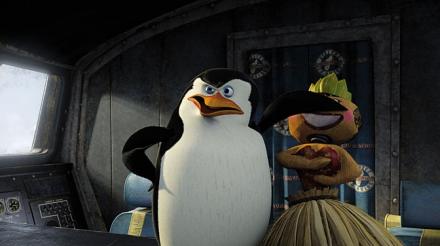 You can see more (but why would you want to?) on USAToday.com. Madagascar: Escape 2 Africa hits theaters on November 7th 2008.