The Green Hornet Vs. Thor In June 2010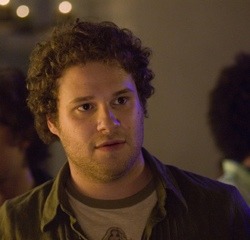 Entertainment Weekly has confirmed that Sony is moving forward with Seth Rogen's The Green Hornet. Rogen is cureently working on the script with his Superbad co-writer Evan Goldberg. The story follows Britt Reid, a bored playboy who spends his nights fighting crime with his sidekick, Kato (Rogen has said that he wants Stephen Chow for the role). No further details are known at this time. No director has been hired. But we now have a release date: June 25, 2010 – three weeks after Marvel's Thor, and one week following Pixar's Toy Story 3.
The crime-fighting character was created by Fran Striker and George Trendle, who also created The Lone Ranger, for a radio serial that launched in 1936. The series has had several incarnations, including film series, a live-action 1960's television show, and comic books.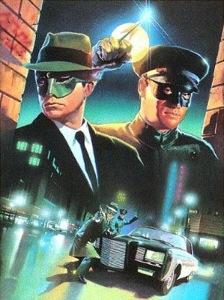 Movie studios have been trying to turn The Green Hornet into a feature film for years now. In the 1990s, George Clooney and Jason Scott Lee were supposedly lined up to play the leads. In the late 90s, Music video director Michel Gondry (Eternal Sunshine of a Spotless Mind) worked with RoboCop screenwriter Edward Neumeier on a possible adaptation. In the Summer of 2004, Miramax purchased the rights for a writing/directing vehicle for Clerks director Kevin Smith. Smith later decided that he didn't want to be responsible for an effects and action laden movie, and the film went into turnaround. And now, Fast and Furious: Tokyo Drift producer Neal H. Moritz obtained the film rights and optioned them to Sony.
I believe, one of the many reasons a feature film adaptation has never gotten off the ground is that contemporary audiences aren't interested in this old character. He's not much of a recognized name outside of the superhero world. In a previous article I theorized that "this could possibly be a good thing, allowing the screenwriters to have more wiggle room (usually comic book cannon prevents writers from straying far from the character's roots). But on the other hand, look how that turned out for Catwoman." It seems like Rogen's take might involve a more comic tone than previous efforts.